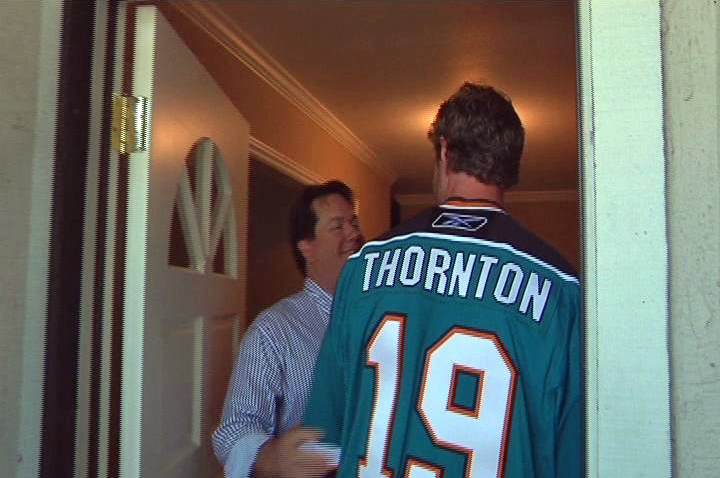 On Deck will be here all season to provide you with everything you need to know (and a few things you don't) about every Rangers series during the 2014 season.
The Opponent: The Astros and Rangers have basically been on the same path for much of the year, but the Astros currently hold a three-game lead over the Rangers with a big lead in the Silver Boot series.
Past 2014 Meetings: The Rangers are 4-8 against the Astros this year, and were swept by the lowly 'Stros for the first time since the Bush Administration.
Sports Connection
Connecting you to your favorite North Texas sports teams as well as sports news around the globe.
Pitching Matchups: Thursday — Nick Tepesch (4-8, 4.45 ERA) vs. Collin McHugh (6-9, 3.02); Friday — Scott Baker (2-3, 5.45) vs. Brett Oberholtzer (4-9, 4.01); Saturday — Miles Mikolas (2-5, 6.44) vs. Scott Feldman (7-10, 4.34); Sunday — Nick Martinez (3-10, 5.31) vs. Dallas Keuchel (10-9, 3.05).
What's Hot: Leonys Martin has put together an extended hot streak, as he's hitting .440 since Aug. 12 and should now see extensive time in the leadoff spot with Shin-Soo Choo on the shelf. Recent call-up Tomas Telis has gotten off to a roaring start behind the plate, as he caught Miles Mikolas' 8-inning shutout in his debut and he's also batting .375 with three RBIs in his two games, so far. Speaking of Mikolas, he'll take the mound after the best outing of his career on Monday, when he pitched eight shutout innings and allowed just three hits.
All four of the Astros' starting pitchers are coming off fairly strong outings, and they'll need it this weekend with the big funk the lineup is in.
What's Not: Tepesch is coming off his worst outing of the year, when he tied his season high with six runs allowed. Prior to that, he'd been on a nice little run recently and will look to get back in a groove. Even with his grand slam on Wednesday, Rougned Odor is batting just .158 over the past week.
That Astros' offense isn't cooking right now. In fact, shortstop Marwin Gonzalez is the Astros' leading hitter among regulars over the past week, batting a crisp .238 in his last seven games.
Familiar Faces: Scott Feldman, if you'll remember, was the Rangers' Opening Day starter in 2009 after a career-high 17 wins the prior season. He went on to have a solid career with the Rangers as a swing man before moving off to greener pastures and starting full-time. Oh, and that Nolan Ryan guy works for the Astros now.
Copyright FREEL - NBC Local Media