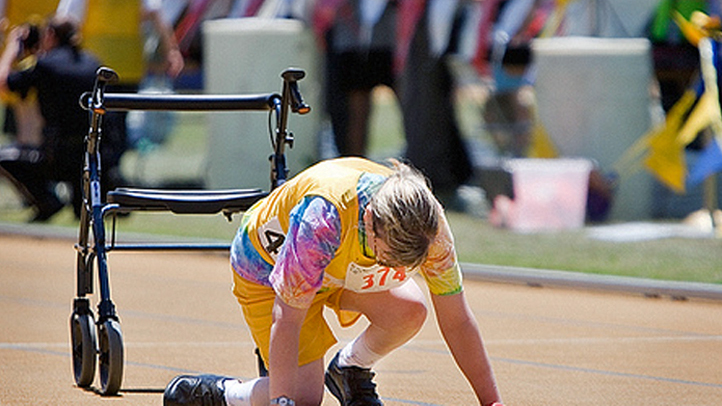 An Arlington teenager with cerebral palsy was told as a child she wouldn't be able to do much in life. But today she has something to say about that.
Jaclyn Jordan competed Friday alongside thousands of other Special Olympians at the state finals at The University of Texas at Arlington.
The seventeen-year-old smiles despite her struggles.
Sports Connection
Connecting you to your favorite North Texas sports teams as well as sports news around the globe.
"I'm happy to be here," said Jordan, a junior at Arlington's Lamar High School. "The doctors said I couldn't do anything, but I proved them wrong."
Through her determination, Jordan has inspired her family, her coach, and others who cheer her on.
"Every day, she doesn't miss. There's no excuse with Jaclyn. She's going to be there," said her coach, Jimmy Riner. "They have to try each and every day to do it on their own. And they do, they struggle through things that you just want to go over and help them, but you just don't because they got to do it on their own."
More than 3,000 athletes from across the state are competing this weekend. They each had to train for at least eight weeks to prepare.
Like many of the other Special Olympians, Jordan has trained for years to get to this moment, lifting weights and practicing for the ball throw at the Summer Games. But it's not just her arm muscles she uses.
"I use my brain. I use it," she said.
Jordan's throw earned her the gold medal in the female division. She said what makes her special is not her disability but the fact that she's nice.
The Special Olympics of Texas runs through Sunday.