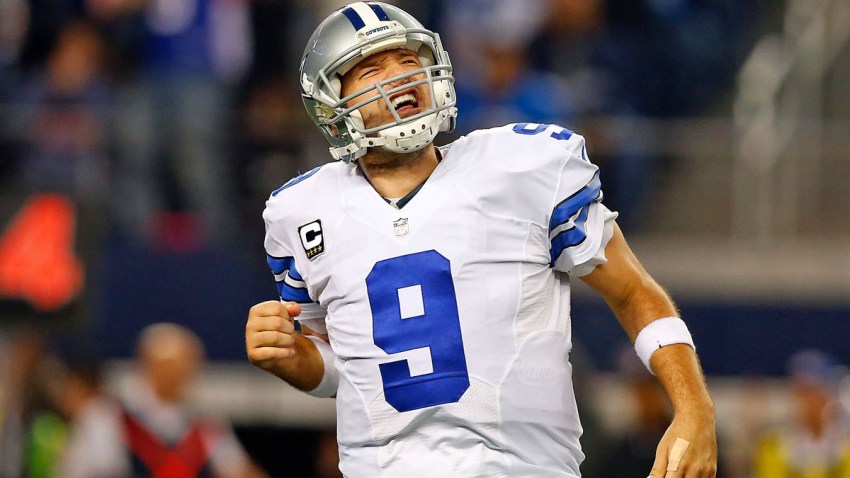 The NFL has done just about everything it possibly could of late to seem a stern, humorless and authoritarian entity. But in a weird departure from that reputation, they seem to have taken to trolling quarterbacks on Twitter.

First, it was Tom Brady, and the "PSI" tweet in the wake of the Deflategate ruling. Now it's Tony Romo.

Romo is at odds with the league over their putting the kibosh on his fantasy football convention at the last minute, because the event was set to take place at a casino--and doing events at casinos is a no-no for NFL players.

All the same, Romo was miffed by the way the league handled it all, and he aired his grievances in an interview with Ben and Skin on 105.3-FM The Fan on Tuesday afternoon.

"We would have changed venues a long time ago if we thought it was a problem," Romo said, via the Dallas Morning News. "It makes you think that they actually didn't want the event to be a success. That was really what it ends up feeling like. They wanted to wait until it got close enough and then take all the players and tell them that they're going to be suspended or fined. That way no one attends and the event just fails. I think that was the general process they were going for."

The NFL then tweeted at Romo, with a tweet that contained a photo of Romo with his hand in the air during a practice session and the caption, "Hi Tony!" and two hand-waving emojis.

The tweet was deleted within 10 minutes, but of course, it's still floating around out there. You can see it on the Morning News' website, here.

Copyright FREEL - NBC Local Media