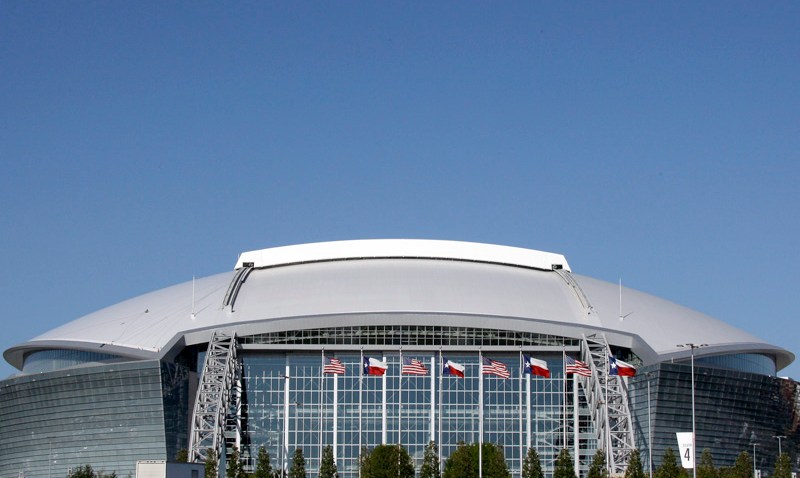 If you ask NFL Hall of Famers and broadcasters, other NFL owners can't keep up with the Jones'...as in Jerry Jones.
His new stadium will host more than 100,000 fans for the Cowboys home opener versus the New York Giants. But in typical Jerry Jones fashion, he threw a party to open it up with Diana Ross entertaining the crowd.
Former NFL broadcaster John Madden is known for his "booms" and "pows" he'd shout out while calling a game. But when he walked into the new Cowboy Stadium for Saturday's Cowboy gala, he wanted to shout out, "Wow!"
Sports Connection
Connecting you to your favorite North Texas sports teams as well as sports news around the globe.
"This is amazing. I think this is the direction that everyone in sports has to go. I mean, no one will be able to duplicate this," Madden said, walking into the stadium.
The gala was Jerry Jones' way of kicking off the regular season and showing off the stadium that will ultimately be his legacy. And so far, just about everyone is impressed.
"He didn't cut any corners. And having been to almost all the new stadiums in this country, in the past few years, you can always tell where they saved a few bucks," said NBC broadcaster Al Michaels, who will be calling Sunday's game versus the New York Giants.
Even former Cowboy players admitted the new stadium is a sight to see.
"You know, everything is big in Texas right? Jerry Jones has done everything he could for his players, this is the icing on the cake," said NFL Hall of Famer Tony Dorsett.
"I'd trade the rushing title just to have the opportunity to win the Super Bowl in this stadium," said the all-time NFL rushing leader and former Cowboy, Emmitt Smith.
NFL Commissioner Roger Goodell was in attendance, stopping to tell reporters that while tomorrow's game might be Jerry Jones' Super Bowl, it's also a chance for NFL bigwigs to survey the stadium before the Super Bowl comes to North Texas.
"It will be a great thing for us to be able to see it in operation and to be able to get that kind of event here in advance of the Super Bowl," Goodell told reporters.