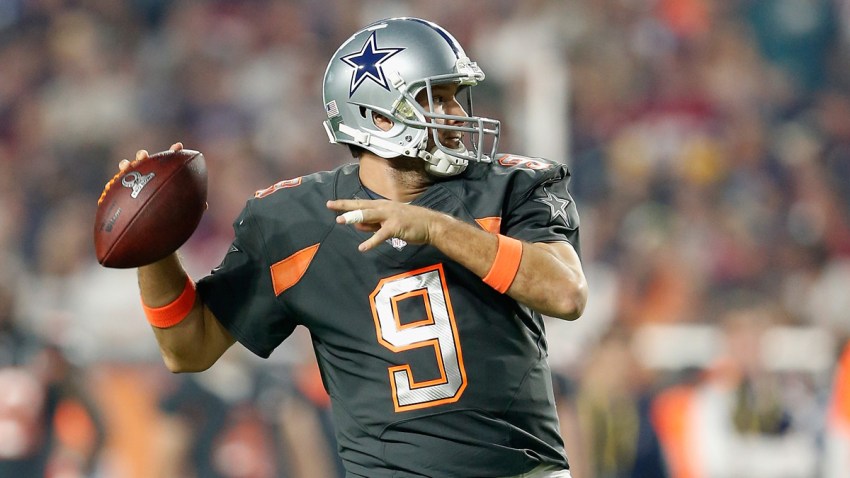 Fifty Shades of … Orange?
Sports uniforms, in case you haven't noticed, are these days coloring outside the lines. I blame Nike and greed, not necessarily in that order.
What started with the iconic sports outfitter dressing the University of Oregon football team in a different look – from cleats to helmets – every single week of the season, now has Texas Tech incorporating a Texas flag onto its helmet and Baylor donning black jerseys. There were times the last couple of years I'd turn on a college game and have no idea who was playing.
In the NFL, the tweaking and sometimes re-cycling of colors and logos is out of pure profit. Lagging ticket sales? Change uniforms and, presto, a spark in souvenir sales. It's a cheap trick, left to the teams that rarely sniff success and that fail to grasp tradition.
Sports Connection
Connecting you to your favorite North Texas sports teams as well as sports news around the globe.
Think about the iconic emblems of sports. Yankees' pinstripes. Cowboys' star. Celtics' green four-leaf clover.
They endear and endure. They inspire memories and spark emotion. They … are nothing like the Cleveland Browns.
They are the NFL's lousiest organization, from the troubles of Johnny Manziel, Josh Gordon and GM Ray Farmer, and a playoff-less streak at 12 seasons and counting. They also have the league's lamest logo, despite this week's alteration.
The only thing that can make orange look worse is exactly what the Browns have done – add a splash of brown. While Cleveland unveiled its new, very familiar, look, it prompted me to rank all 32 NFL helmets … from Jacksonville's collage to the Raiders' consistency.
Ranking NFL Helmets, One to Thirty-Boo
A native Texan who was born in Duncanville and graduated from UT-Arlington, Richie Whitt has been a mainstay in the Metroplex media since 1986. He's held prominent roles on all media platforms including newspaper (Fort Worth Star-Telegram, Dallas Observer), radio (105.3 The Fan) and TV (co-host on TXA 21 and numerous guest appearances, including NBC 5). He currently lives in McKinney with his wife, Sybil, and two very spoiled dogs.
Copyright FREEL - NBC Local Media