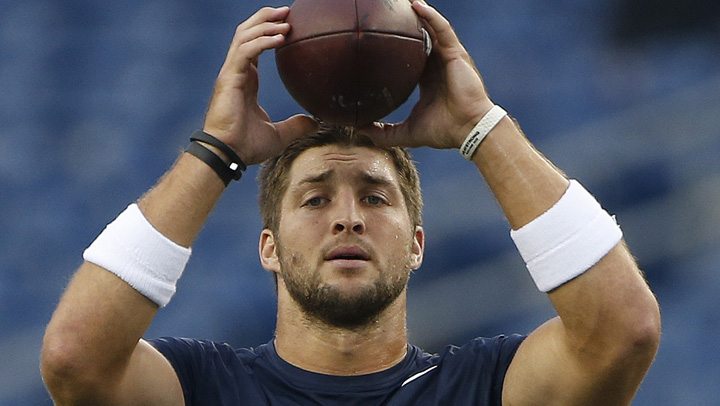 Tim Tebow is still behind Sam Bradford, Mark Sanchez and presumably Matt Barkley, too, on the depth chart, but Eagles head coach Chip Kelly insists he's seen marked improvement since Tebow arrived two months ago and that he'll compete for a roster spot.

"I have seen an improvement from Tim since the day we got him in terms of his knowledge of what we're doing, understanding where everybody is," Kelly said, per the Delaware County Times. "There's a whole process, and for him what we have done is different than what he's done anywhere else.

"So in terms of learning our terminology and how we do things, I think each week you've seen an incremental bump in him, so we're excited to see where that takes him and it'll be a good competition as we get into August."

Granted, Tebow will battle for the third string spot--Bradford will start in all likelihood, and Sanchez will back him up--but the general thought is if he's on the roster, Kelly will find some way to use him.

Copyright FREEL - NBC Local Media