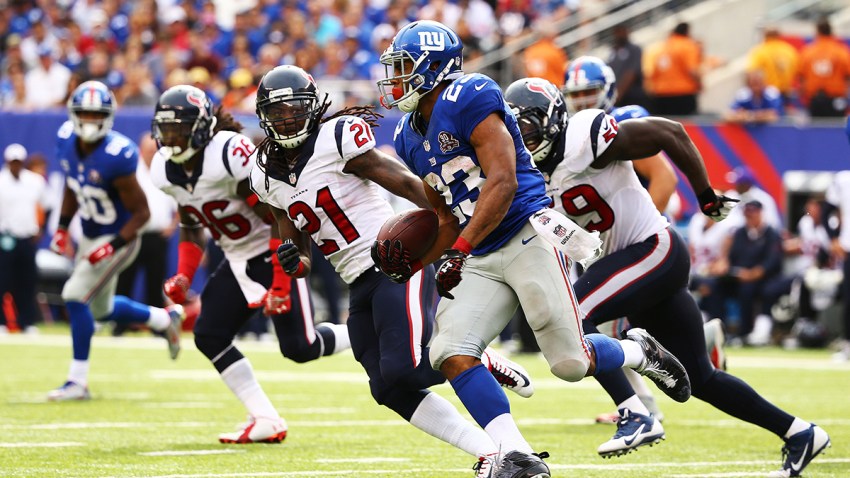 New York Giants quarterback Eli Manning has said this offseason that he expects the offense to take a massive step forward in the second year under Ben McAdoo, who took over for Kevin Gilbride as offensive coordinator last year.

Running back Rashad Jennings took it a step further this week, saying that to his thinking, the Giants are legitimate Super Bowl contenders right now.

"No question," Jennings told Bob Glauber of Newsday. "We've got the skill set to do that. We showed flashes last year, but they were obviously being overshadowed by what we didn't do so well. We eliminate self-inflicted wounds, the before-the-snap [and] after-the-snap errors, this is a different team."

Granted, the Giants finished 6-10 last year. But like Manning was, Jennings is quick to point out that the team will be able to focus on just running their offense this season, whereas last year they were still learning it.

"You look around the locker room, we've got great players," he said. "Everybody's coming back healthy, flying around, going into Year 2 of the same system. That makes a tremendous difference. McAdoo explained it to us. Last year, we installed a system. This year, we get to run our offense.

"There's a difference. Different attitude, different command in the huddle, different understanding of what's going on. It's not about lining up in the right place now. It's about making plays. That's what we expect. We've got explosive players. Great offensive linemen, we got the capability at every single position to make sure we're in this playoff push."
Copyright FREEL - NBC Local Media