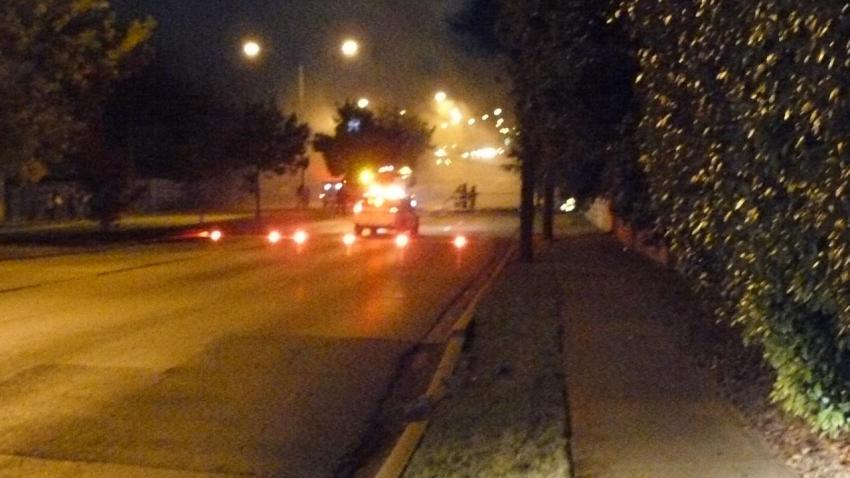 Last Friday in a radio interview, Giants punter Steve Weatherford seemingly ripped the Eagles' quarterback situation, saying he wouldn't want Tim Tebow taking snaps for his team and comparing Sam Bradford to a Ferrari that breaks down a lot. This week, Eagles center Jason Kelce responded on Twitter.

"Of course a player who is literally not allowed to be touched is talking s---," Kelce wrote, via ESPN. "Is interviewing punters a thing now?"

In response to Kelce's response Weatherford returned to radio, this time on 97.5-FM The Fanatic, to argue that he wasn't really ripping the Eagles quarterbacks at all.

"When you have a quarterback like Eli Manning, a two-time Super Bowl champion, I'm going to prefer that he take the snaps for my team than Tim Tebow," Weatherford said. "That's not a shot saying Tim is not good at quarterback. I think it's pretty factual that Eli Manning is better. I gave the guy the greatest compliment that you can ever give anyone, that you would let them date your daughter."

Right.

Weatherford also he revisited his comments regarding Chip Kelly and a possible extension for the Ferrari that sometimes doesn't start, Bradford. In his original comments, he seemingly suggested that the Kelly era in Philly could end abruptly if they extend Bradford and he gets hurt again.

"I'm not saying your job is in trouble, but that is a guy you are expecting to be the future of your franchise, the same way it would be if you give a guy a long-term extension and then he ends up injured," he said. "It could happen to anybody. I'm not saying Chip Kelly's job security would be in trouble. I'm just saying if you invest that much money, that much cap space into a franchise quarterback and he's not on the field, then you're in trouble."
Copyright FREEL - NBC Local Media