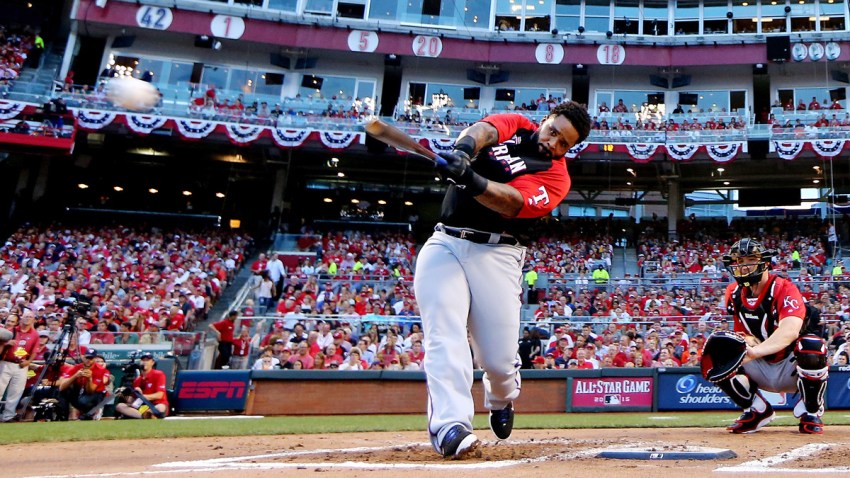 The new format we'd heard so much about that debuted on Monday night in the All-Star Game Home Run Derby was a smashing success.
Despite the fact Rangers DH Prince Fielder couldn't make it out of the first round in his quest to become only the second three-time winner of the event, our eyes were glued to the television to see what unfolded even after Fielder was eliminated by hometown hero and eventual champ Todd Frazier of the Cincinnati Reds.
The new format, featuring a five-minute countdown, timeouts and bonus time for long home runs, was a hit. That's true especially considering what we used to have — four-hour marathons, guys taking numerous Gatorade breaks and being fanned by their contemporaries and lots of other shenanigans.
Sports Connection
Connecting you to your favorite North Texas sports teams as well as sports news around the globe.
Sure, the old format gave us Josh Hamilton hitting 28 homers in ONE ROUND at the old Yankee Stadium, but as a whole, Monday's derby was much more entertaining. Of course, Major League Baseball couldn't have asked for a better result than Frazier winning the derby in his own park to numerous roaring ovations, but as a whole, it was a success.
Frazier eliminated Fielder in the first round after tying the thing up late in regulation and then beating him in bonus time — earned for hitting at least two homers of more than 425 feet. His comeback in the final to beat Dodgers rookie Joc Pederson was actually exciting and riveting, something we haven't said about the event since the Hamilton show in The Bronx.
I'm sure in five years, we'll be saying the Derby is boring and needs an overhaul or simply to be put out to pasture. But on Monday night, it was a huge success.
Copyright FREEL - NBC Local Media