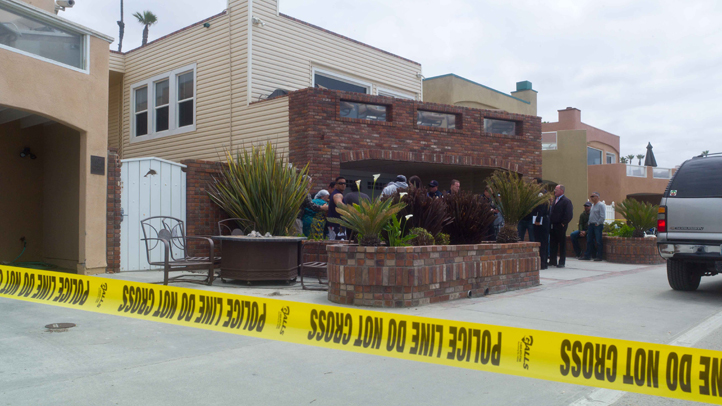 The 911 call in the suicide of former San Diego Charger Junior Seau was released Friday.
The call details the moments after Junior Seau was discovered dead in his Oceanside home by his girlfriend Megan. Listen to 911 call: Warning graphic
Seau's girlfriend can be heard screaming hysterically, "Oh my God! I need an ambulance. Oh my God!"
Sports Connection
Connecting you to your favorite North Texas sports teams as well as sports news around the globe.
"My boyfriend shot himself," she continued.
Seau, 43, died of a self-inflicted gunshot wound to the chest Wednesday officials said. A day later, the county's medical examiner confirmed the death was a suicide.
At the beginning of the call, Megan said she had just returned to the home on South Strand Boulevard after working out.
"The gun is just next to him in the bed," she said.
Breathing heavily and crying throughout the call, Seau's girlfriend asks twice "What do I do?
Emergency dispatch workers ask the girlfriend to move the 260-pound linebacker and start CPR.
She puts the phone down and moves Seau. Soon after, you can hear emergency responders arrive to the home and question her about what time she found Seau's body.
Seau was found in one of the bedrooms of the home around 9:30 a.m. Megan told the 911 operator it appeared Seau had shot himself "in the heart."
A handgun was found next to Seau's body however no suicide note was found according to Oceanside police.
Seau became a Charger in 1990 and was voted to 12 consecutive Pro Bowls from 1991 to 2002.
The former Charger got his start at Oceanside High School, where he played football as a linebacker. Seau then became a star linebacker at the University of Southern California before he playing for the Chargers. He was with the Chargers until 2003, and then played for the Miami Dolphins and the New England Patriots.