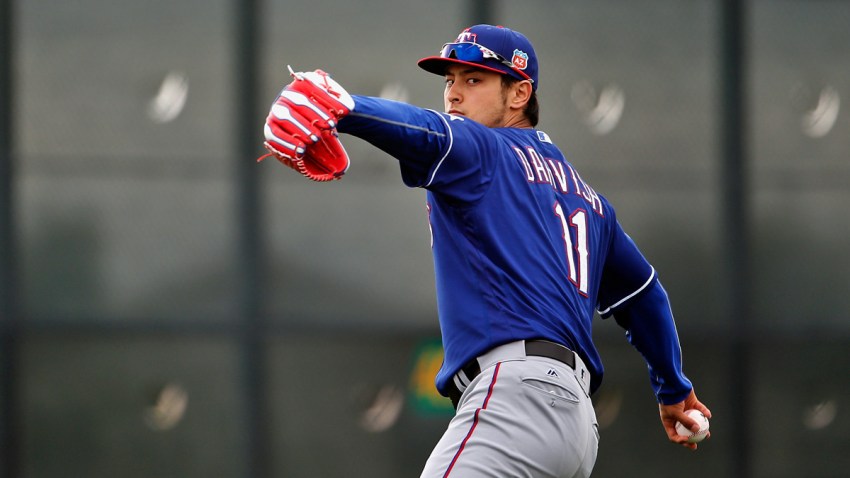 For years now, some college buddies and I have sent out our predictions for the upcoming baseball season days before each season begins.
We pick division winners, wild card teams, miscellaneous individual awards/distinctions and lots of other things, including win totals for our favorite teams.
Anyway, I know the season began on Sunday, but this list was completed just before Sunday's Pittsburgh-St. Louis game began. Here you go. Enjoy, and feel free to tell me how smart or stupid I am.
NL West: Giants, Dodgers, D'Backs, Rockies, Padres
NL Central: Cubs, Pirates, Cards, Brewers, Reds
NL East: Nats, Mets, Marlins, Phillies, Braves
AL West: Rangers, Astros, Mariners, Angels, A's
AL Central: Royals, Indians, Twins, Tigers, White Sox
AL East: Yankees, Blue Jays, Red Sox, Rays, Orioles
Playoffs
Wild Card: NL — Dodgers over Pirates; AL — Astros over Blue Jays
Division: NLDS — Pirates over Nats
NLDS — Cubs over Giants
ALDS — Astros over Royals
ALDS — Rangers over Yankees
League: NLCS — Cubs over Pirates; ALCS — Rangers over Astros
World Series — Rangers over Cubs
Award Winners
NL MVP — Andrew McCutchen
AL MVP — Carlos Correa
NL CY — Clayton Kershaw
AL CY — Carlos Carrasco
NL ROY — Trevor Story
AL ROY — Byron Buxton
NL Mgr — Clint Hurdle
AL Mgr — Terry Francona
NL Comeback — Jose Fernandez
AL Comeback — Yu Darvish
Other Notables
First Fired skipper — Buck Showalter
Biggest name to be traded — Sonny Gray
Most HRs — Bryce Harper
First Tommy John — Yordano Ventura
Most wins at All-Star break — Nationals
All-Star Game SPs — Matt Harvey/Chris Archer
Closer with most saves — Ken Giles
First team to clinch playoffs — Nationals
Season Win Predictions
Cubs wins — 96
Dodgers wins — 87
Rangers wins — 91
Cards wins — 84
Royals wins — 88
Prediction: Ian Desmond makes All-Star Game as Rangers' starting center fielder
Copyright FREEL - NBC Local Media