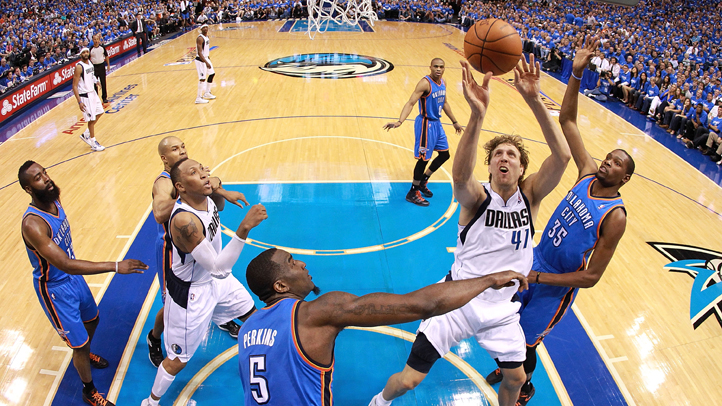 The defending NBA champion Dallas Mavericks are suddenly playing for a little pride since they are on the verge of being swept by Oklahoma City.

"We've got to win A game," Dirk Nowitzki said, emphasizing the singular focus. "You've got to show some pride on Saturday and just play a better game."

Mavs coach Rick Carlisle says his team isn't tense or tight. The coach says the focus is solely on Game 4 Saturday night in Dallas.

"We've got to circle the wagons," Carlisle said. "We've got to the get the wheels back on the wagon."

The Thunder grabbed a 3-0 series lead with a dominating 95-79 victory Thursday night after winning the first two games at home by a combined four points. Oklahoma City led throughout, and had as much as a 26-point lead in the fourth quarter.

"We picked a bad time to put a stinker out there," Nowitzki said

Thunder coach Scott Brooks says he never anticipated being up that big against the Mavericks in Dallas.

While they haven't won the series yet, the Thunder have put Dallas in an 0-3 hole that no NBA team has ever overcome to win a series.

The Mavericks battle the Thunder at the American Airlines Center Saturday, tip off is set for 6:30 p.m. Texas time.
Copyright AP - Associated Press