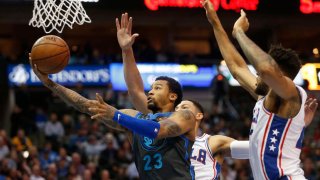 As the Dallas Mavericks season nears, one player has admitted to not being vaccinated against COVID-19.
Guard Trey Burke told reporters after practice on Wednesday that he has yet to receive the vaccination.
The NBA released tentative health and safety protocols to its teams Tuesday, detailing how players who haven't gotten the COVID-19 vaccination will be tested far more often than their vaccinated colleagues and face a slew of other restrictions.
Click here to read more on this story from our partners at The Dallas Morning News.