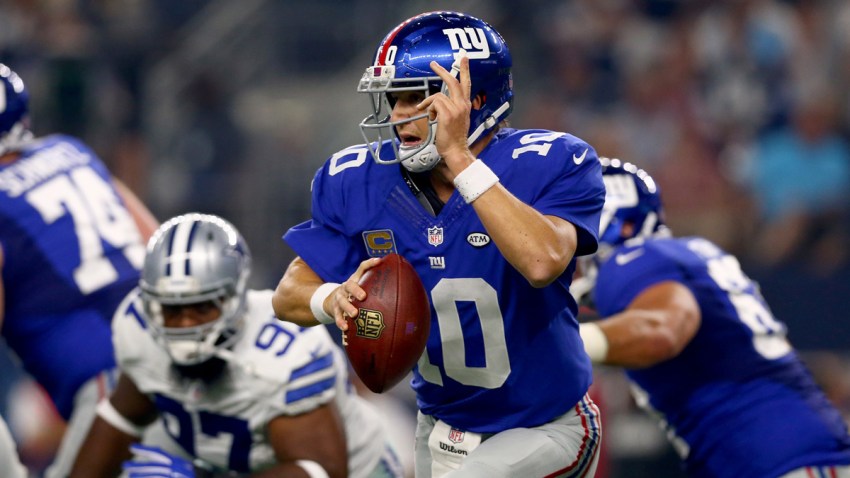 Giants quarterback Eli Manning is done talking about his team's dramatic, strange collapse in Arlington on Sunday night.

Just for a refresher: Manning and the Giants had a three-point lead late when they were driving late in the fourth quarter and were in position to extend the lead to six or 10 and leave Tony Romo and the Cowboys' offense with just a little time to work with.

But as we learned after, Manning told running back Rashad Jennings not to score a touchdown even if he could, to go down on the one to eat more clock. Then the Giants called a pass play on third down. Then Manning, instead of taking a sack and 40 additional seconds off the clock, Manning threw the ball away, stopping the clock.

The rest is history. Romo marched the Cowboys down the field and stole a 27-26 victory, thanks in no small part to all that time left on the clock.

Manning acknowledged his mistakes just after the loss and, four days later, has moved on to preparations for the Atlanta Falcons.

"I'm over it," Manning said, per the Associated Press. "We've moved on. As soon as you start game planning for the next team and starting to take your notes, and get ideas, and see how you're going to move the ball, make plays, buy completions, your mind gets on the next week and doing what you've got to do."
Copyright FREEL - NBC Local Media