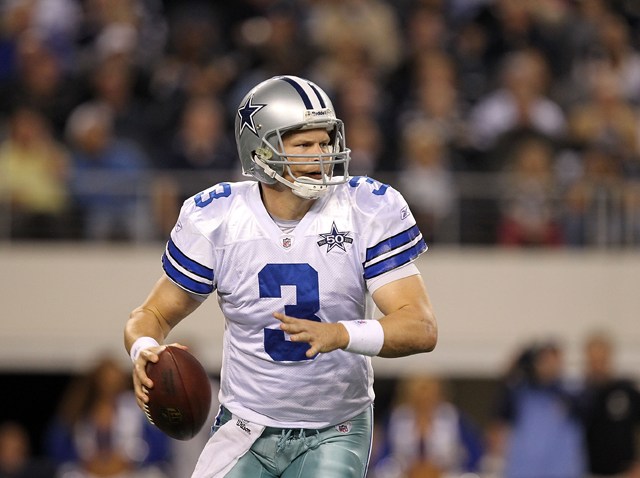 Okay, maybe that title is a little misleading.

There's been no indication that the Dallas Cowboys' second-string quarterback, who stepped into the role of starter and excelled for most of the season, will fall short of the three years that remain on his contract with Dallas; nor has there been any evidence that Kitna is anything but happy with his role as backup to Tony Romo--he made that much clear this season.

But Richie Whitt of the Dallas Observer made an interesting entry Thursday on the website's Sportatorium blog about Kitna's family packing up and moving from their home in Southlake back to Seattle, Washington, the area (basically) where Kitna grew up.

"Friend of a friend of a friend has kids that go to private school with Kitna's three kids," Whitt writes. "Just after Christmas my buddy's family was invited to a party by the Kitnas. A going-away party. Kitna's kids weren't back in school when the semester started this week and yesterday moving trucks were at his house in Southlake."

The Kitnas, according to Whitt's account, have built a house in the area, and he and his wife plan on teaching school when he retires, which, for all we know, is a few years away. Then again, maybe Kitna knows something about the lockout that we don't.
Stay on top of the latest Dallas Cowboys news with NBCDFW.com. Follow NBC DFW Sports on Facebook or have breaking Cowboys news sent directly to your phone with Blue Star SMS alerts. Text "bluestar" to 622339 (NBCDFW) to subscribe to this free service. Read more about it here.

Copyright FREEL - NBC Local Media