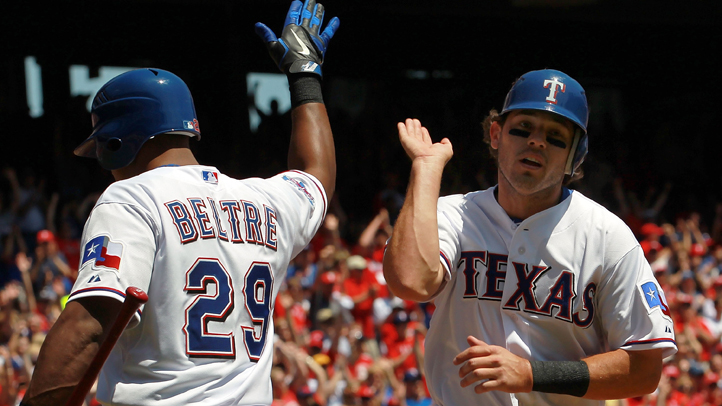 One of the most overused adages in all of sports, especially baseball, is so-and-so is "on pace" to do [enter accomplishment here]. That's especially ridiculous to say after just one month of the season.
Watch.
Albert Pujols is on pace to hit ZERO home runs in 2012. See.
Sports Connection
Connecting you to your favorite North Texas sports teams as well as sports news around the globe.
But let's apply this theory to our good buddy Ian Kinsler. The Rangers second baseman, who got a preseason AL MVP prediction from yours truly, has been outshined thus far by one of his teammates, but he's stiil putting together a pretty darn impressive season.
In April, Kinsler scored 24 runs. He added two more in Tuesday's loss in Toronto, on May 1. That gives him 26 runs on the season from the leadoff spot, which puts him on pace to score 162.5 runs if he plays in 150 games this year. He played 155 games last year.
If he does that, he'd be in just about as select of company as you can possibly be in.
There's been four instances when a player has scored 160 runs in a season since 1900, two each by two players — Babe Ruth and Lou Gehrig.
Again, it's a ridiculous thing to think about this early in the season. But if he did that, he might just make me look really smart.
Copyright FREEL - NBC Local Media