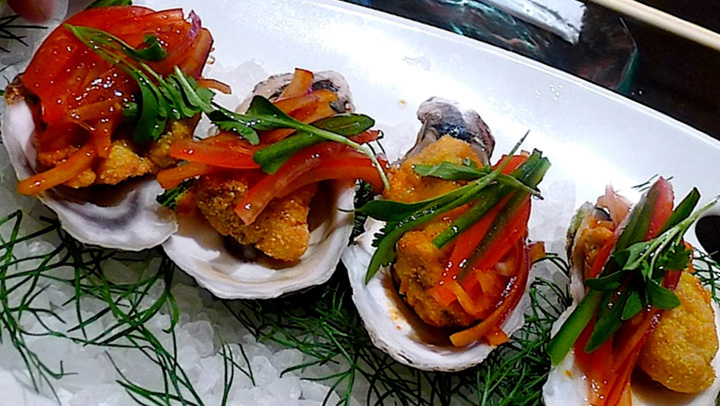 The Texas Rangers struck out with umpire Vic Carapazza again.
Alex Rios and Michael Choice both were ejected by Carapazza for arguing balls and strikes in a 3-2 loss to the Los Angeles Angels in 10 innings Saturday night.
The ejections put a damper on a superb performance by Nick Martinez, who battled Jered Weaver before the Rangers lost 3-2 on Howie Kendrick's RBI double in the 10th off Jason Frasor.
Sports Connection
Connecting you to your favorite North Texas sports teams as well as sports news around the globe.
Weaver pitched with runners on base in four of the first five innings and didn't get his first strikeout until fanning Brad Snyder to open the fifth. Rios, who came in 4 for 25 against the right-hander, led off the second inning with a double and was stranded at third when Robinson Chrinos popped out and Choice grounded out.
Shin-Soo Choo led off the fourth with a grounder toward the hole that went under second baseman Kendrick's glove for an error, but he kept going and was thrown out by right fielder Kole Calhoun.
Adrian Beltre followed with a single and was erased on a double-play grounder by Rios, who barked at Carapazza about a previous pitch that was called a strike and was ejected. Donnie Murphy replaced him as the DH.
"All Rios said was: `Get it together.' He called that `arguing balls and strikes,"' Rangers manager Ron Washington said of Carapazza. "He seems to think you can't say anything about the strike zone. I don't know if that's written in the umpires' rules when they're teaching these guys to be umpires, but he's taking it to another level."
Choice's ejection came in the 10th after Carapazza called back-to-back pitches for strikes that appeared to be out of the zone. That ran Texas' season total to six ejections -- including one by Carapazza against pitching coach Mike Maddux on May 10 against Seattle, when Carapazza was working first base and confirmed a checked swing on appeal.
"He's got a quick trigger finger. He needs to settle down a little bit," Washington said. "This is the big leagues. There's going to be some tension flying around, and he's got to be able to deal with some of that. People are out there competing. He's got to have some patience. He's got to control himself. It's ridiculous."
Martinez allowed two runs and three hits in seven-plus innings after retiring his first 15 batters. The 23-year-old right-hander gave a needed boost to a beleaguered pitching staff that had surrendered 10 or more hits in six straight games -- the team's longest such streak since a nine-game stretch in August 2008.
"He was great," Washington said. "He was moving the ball around and never really gave them too many pitches in the same spot consecutively. He used his changeup well and spotted his curveball and his fastball."
Martinez recorded 10 of his first 15 outs on flyballs -- including two by Kendrick that were caught on the warning track -- and another deep drive by C.J. Cron. Hank Conger broke up Martinez's perfect string with a leadoff double into the left-field corner on a 2-1 count and scored on a groundout by Efren Navarro that tied it at 1.
"Martinez threw a heck of a game on their side," Weaver said. "I didn't know if we were going to get to him or not, but we were able to squeak one across."
Cron led off the Angels' eighth with a towering drive toward the lower seats in the right-field corner on an 0-1 count. The ball grazed the top of Choo's glove as he made a leaping attempt in front of the fans.
"Martinez was still throwing the ball well," Washington said. "I thought he made a good pitch to Cron."
Josh Hamilton led off the 10th with an infield single against Neal Cotts (2-4), and Kendrick greeted Frasor with a drive to the fence in left-center on a 3-2 pitch.
Mike Morin (1-1) pitched one inning for his first major league victory, striking out three and hitting a batter.
Weaver allowed a run and four hits through eight innings, struck out five and walked two. The three-time All-Star left with a 2-1 lead, but Kevin Jepsen promptly surrendered a home run to center field by Choo on his second pitch in the ninth.
Jepsen, who has only three saves in six full big league seasons, was given the chance to close by manager Mike Scioscia just two days after Ernesto Frieri gave up a walkoff grand slam to Cleveland's Nick Swisher in the 10th inning of a 5-3 loss.
NOTES: Texas 1B-DH Mitch Moreland is scheduled to undergo season-ending surgery on his left ankle Monday in Charlotte, North Carolina. ... Weaver ended a career-worst streak in which he had allowed a home run in seven consecutive starts. ... Angels 1B Albert Pujols missed the game due to pain in his lower back. He felt it while trying to scoring a run in Friday night's 7-3 win.
Copyright AP - Associated Press