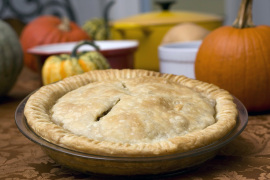 The Cowboys expected small headaches when they signed troubled free agent Greg Hardy. To mitigate the problems, they also expected big production.
Instead, they indeed endured the distractions without the benefit of actions. Hardy produced four sacks in his first four games as a Cowboy but finished his season with a whimper, with only in his final eight.
As owner Jerry Jones mulls his team's future and the defensive end's potential spot on the roster, he took time in Indianapolis last week to try and decipher Hardy's season.
Sports Connection
Connecting you to your favorite North Texas sports teams as well as sports news around the globe.
"We all agreed that we would have loved to see him have 17 sacks," Jones told reporters at last week's NFL Scouting Combine. "But we didn't say he wasn't a meaningful part of the defense. He was. He was impactful on our defense in his own way. Was he impactful to the level that we hoped he might be? I'm going to say it one more time: We underestimated his comeback time after being laid off during that time. We all know this elephant in the room. We understand it. That's as far as I'm going to go with it."
While we all assume the Cowboys didn't get the bang for their buck with Hardy and the risk didn't produce enough reward to bring him back, Jones refuses to slam the door on Hardy's return. In fact, he blames the relatively disappointing season on the field not on Hardy's make-up but rather his lay-off.
"First of all we had such a high bar for his expectations," Jones said. "I'm reminded time and time again no matter how great the player if they haven't played for a season and half or two seasons, it's impossible for them to come back and play at the level that they may have played prior to that. That alone is dreaming. You don't lay off for year or a year and half. Even though you are a great player, you just lose something in getting back when you are laid off. We all underestimated the effect of his layoff. Obviously off the field issues would have impacted anything. I think that was impactful and the fact that we weren't winning. Now one was a cause and effect. Had he had a better season at that time that would have helped you win. You seem to have better seasons out of players when you are on a winning streak then when you are having trouble winning and losing. I think that had an impact. If we had been sitting there when 10 or 11 wins, then Hardy or others could have had a better year."
Hardy missed the final 15 games of 2014 and was suspended the first four of 2015. Regardless, it's almost impossible to imagine a scenario where he's welcomed back to Valley Ranch after a turbulent season in which he was constantly late for team meetings and was reprimanded publicly by head coach Jason Garrett after controversial posts on social media.
Bottom line: He's just not worth the trouble.
A native Texan who was born in Duncanville and graduated from UT-Arlington, Richie Whitt has been a mainstay in the Metroplex media since 1986. He's held prominent roles on all media platforms including newspaper (Fort Worth Star-Telegram, Dallas Observer), radio (105.3 The Fan) and TV (co-host on TXA 21 and numerous guest appearances, including NBC 5). He lives in McKinney with his wife, Sybil, and two very spoiled dogs.
Copyright FREEL - NBC Local Media