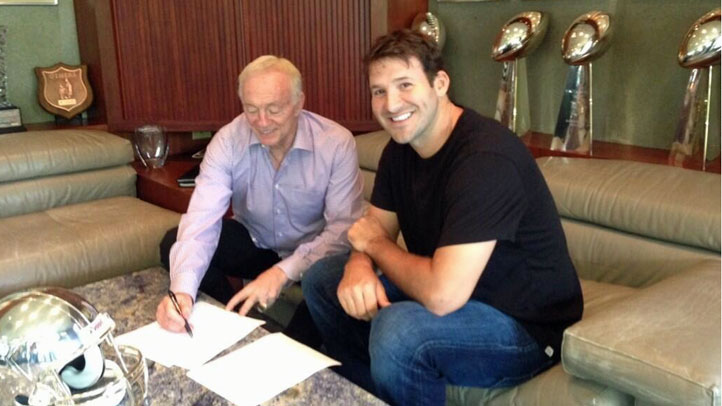 Dallas Cowboys quarterback Tony Romo is coming off perhaps his best season as a pro. He's also 34-years-old, and will turn 35 next month. Considering, owner and general manager Jerry Jones has acknowledged that it's about time for the Cowboys to start thinking about Romo's successor.

Granted, when the team drafts a quarterback, that won't spell the end for Romo. Jones is quick to point out that Romo spent a few years as a backup before taking over as the starter, and believes he was better off for it.

"We do have to look to the future relative to quarterback," Jones said, per David Moore of the Dallas Morning News. "It's starting a time frame where a guy could come in and be a good backup. Look at how Romo evolved into the guy he is today. He did a little time with the clip board."

The Cowboys haven't drafted a quarterback since 2009, when they took Stephen McGee out of Texas A&M in the fourth round. He spent three seasons with the team before being waived prior to the 2012 season.
Stay on top of the latest Dallas Cowboys news with NBCDFW.com.
Copyright FREEL - NBC Local Media