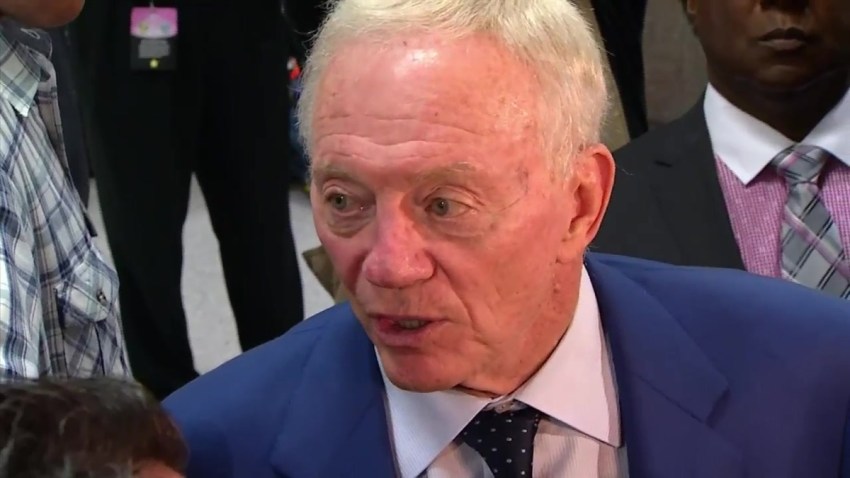 The Dallas Cowboys will put a bow on the most disappointing season in recent memory on Sunday before getting to work on the offseason, but owner and general manager Jerry Jones says fans shouldn't expect a major overhaul of the roster—because Jones believes, without all the injuries, the team is close.
"There's at least 20 percent of this roster that changes every year, maybe higher," Jones said on 105.3-FM The Fan's Shan and RJ, via the Dallas Morning News. "So there's going to be those kinds of changes. There's changes on coaching staffs that happen. Change just for change sake? You're not going to have that because I too believe that we're closer than this record indicates.
"On the other hand, I don't blame it all on the quarterback. I think we should have won. We should have coached them up enough. We haven't done enough things in some of these games that we lost on our way to this record that we could have won. You see other teams doing it, and you see another team doing it with our quarterback [Brandon Weeden] that left here that couldn't do it."
Sports Connection
Connecting you to your favorite North Texas sports teams as well as sports news around the globe.
Jones' belief in how close the Cowboys are seems to hinge entirely on Romo. After all, Jones is quick to say, Romo's presence allows the Cowboys' offense to operate with balance and that balance has a ripple effect through the rest of the team.
"All of those things make me think we're a lot closer than this record looks like," Jones said. "Does that mean that under any circumstances we're not going to do everything we can? If you look at last year, pass rush was a priority, we got after it in pass rushing. This year, we were hot off the press, hot off the stove with the quarterback situation, we're going to address it and we should address it.
"I think the thing that motivates me to address it, both short and long term, Romo relatively short, 3 to 5, and then long term with a prospect that might be a future is the fact that we're close. You can operate pretty good in this territory."
Copyright FREEL - NBC Local Media