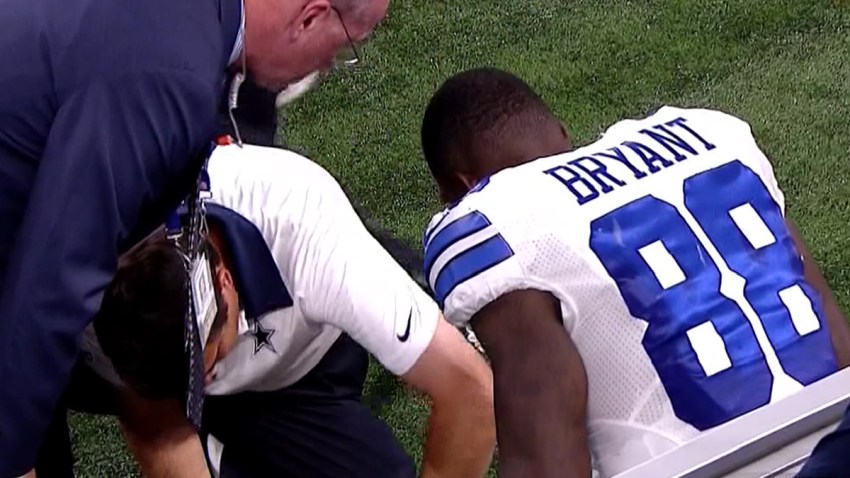 Michael Irvin knows as well as anyone how much impact a dynamic wide receiver can have on a team, and he knows as we all do that the Cowboys are about to traverse a crucial stretch of their season, during which they need to figure out how to win enough games to stay in the race in the NFC East without the services of Tony Romo.

But Irvin doesn't think the Cowboys should listen if Bryant tells them he can play on Sunday.

"No, no, no, no, no. The Cowboys have to be careful with this," Irvin said, via the Dallas Morning News. "We all should be so encouraged when we saw that pass rush. Now, you go up and beat the Giants, you're right back in a tie for first place. It's imperative and they're trying to push all the chips in the middle of the table. But what we don't want, we know the excitement and emotion that Dez plays with, and we try to push him back out there, thinking the bone and all of that has healed enough.

"When you go through a game, your legs are going to get heavy. When your legs get heavy, all of the weight of your body in each running motion is going to go to joints and bones ... and that's a dangerous place to throw Dez out. Once the bone starts healing, you gotta work out to get him to a place where he's comfortable and it's almost impossible to believe that they have him at that place already. I would find it T.O-ish, when T.O. returned for that Super Bowl."

The Dez Watch has been murky all week. He didn't practice Wednesday, which would seem to suggest he won't play. On Thursday, Garrett mentioned that he was running and cutting at full speed--but he still didn't practice.

Bryant hasn't played since the season opener on September 13.
Copyright FREEL - NBC Local Media