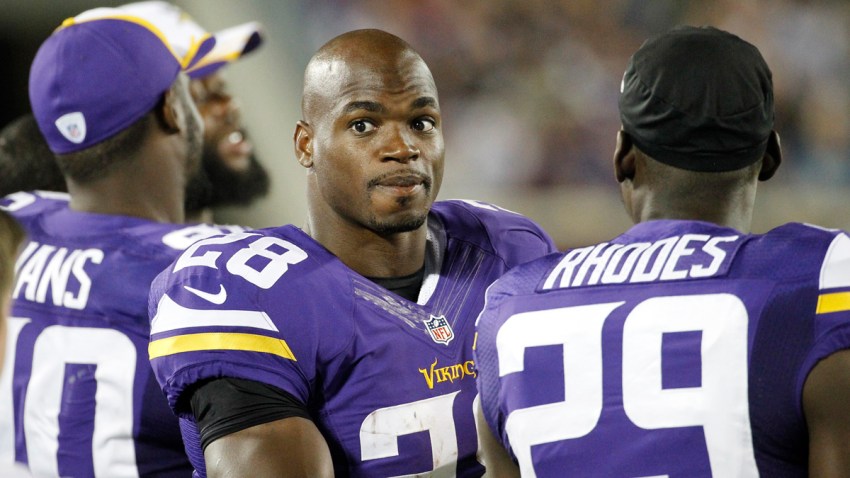 It is still wholly unclear when Adrian Peterson will be declared eligible to return to action by the NFL, but Hall of Fame receiver Michael Irvin firmly believes he deserves a second chance.

Peterson was deactivated by the Vikings in Week 2 of last year after reports surfaced that he would be charged with reckless assault of a child, stemming from an incident in which Peterson used a switch on his four-year-old son. He was then placed on the Commissioner's "exempt list" for the eight games after that before being suspended for the final six games of the 2014 season.

All told, Peterson--who ultimately pleaded no contest to misdemeanor reckless assault of a child--missed 15 of 16 games in 2014. The suspension as originally handed down is set to stay in effect until at least April of this year, but the NFLPA has sued the league for immediate reinstatement and a hearing will be held in federal court in Minneapolis on Friday.

Irvin, who dealt with some high profile off-field issues of his own during his playing career, would like to see Peterson afforded the chance to get back on the right track.

"I'm a guy that believes in second chances," Irvin said, per the Pioneer Press. "I certainly believe he should have a chance to resume his world and his life. ... I want to see Adrian Peterson right now get things situated and get his life back on track. I feel for this man having to spend the rest of his life with people considering him a child abuser. But at the same time you have got to feel for the kids that are involved in these situations, so it's just a tough situation."
Copyright FREEL - NBC Local Media