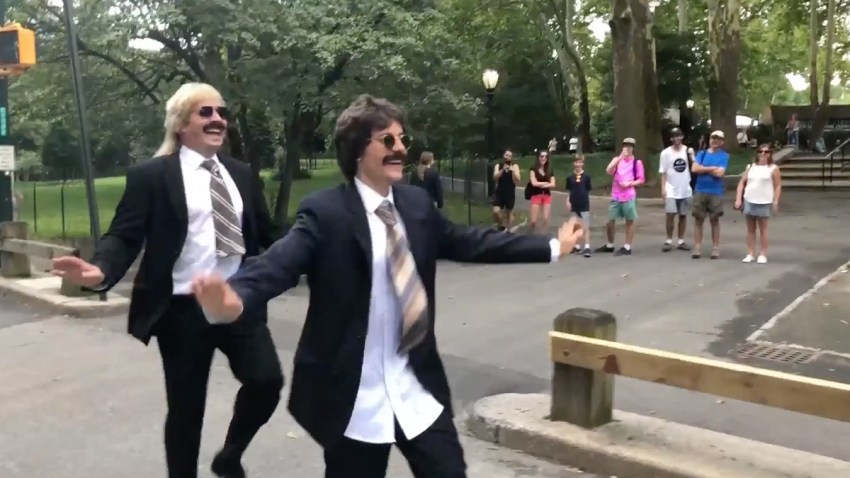 A year ago some Negative Nancy's were so hopeless about the Cowboys and their quarterback that they fabricated a "Romo Curse." Wherever Tony Romo went – they irrationally reasoned – failure was sure to follow.
Under center. At SMU basketball games. Stars' games. Any time No. 9 showed up, success vacated the premises.
If Romo hadn't gutted out numerous injuries during an MVP-like season in which he helped the Cowboys win the NFC East and a playoff game last year, he probably would have been blamed for Winter Storm Thor dumping snow and ice on the Metroplex in March. But he did. So he isn't.
Sports Connection
Connecting you to your favorite North Texas sports teams as well as sports news around the globe.
Instead?
He's being treated like a rock star. By college kids. In Panthers' country.
To cap off an annual getaway that surely is making all of us sports dorks jealous, Romo accompanied Cowboys' coach Jason Garrett and teammates Jason Witten and DeMarco Murray to North Carolina on Wednesday for a slice of Duke basketball. The group was hosted by the legend himself, coach Mike Krzyzewski. They also played two-on-two in famed Cameron Indoor Stadium, shot hoops with Blue Devils' players (Romo beat senior Quinn Cook in a casual game of one-on-one) , and got primo seats to Duke's thrashing of Georgia Tech last night.
But the coolest, most impromptu part of the trip occurred in the second half, courtesy of the Cameron Crazies. While Romo has long been unfairly criticized and turned into a punch line in his own city, the most creative and fun-loving group of student fans in America begged him to join them. On a white grease board a fan scribbled "Romo Sit With Us!" before the group – in the middle of Duke ACC game, mind you – began chanting "Tony Romo!, Tony Romo!"
And during a timeout, Romo sprinted across the court and joined the fray of Sardined, standing-room only students, cheering and high-fiving and smiling with the Crazies. It was pure, unbridled joy. It was nice to see.
We should all be so "cursed."
A native Texan who was born in Duncanville and graduated from UT-Arlington, Richie Whitt has been a mainstay in the Metroplex media since 1986. He's held prominent roles on all media platforms including newspaper (Fort Worth Star-Telegram, Dallas Observer), radio (105.3 The Fan) and TV (co-host on TXA 21 and numerous guest appearances, including NBC 5). He currently lives in McKinney with his wife, Sybil, and two very spoiled dogs.
Copyright FREEL - NBC Local Media