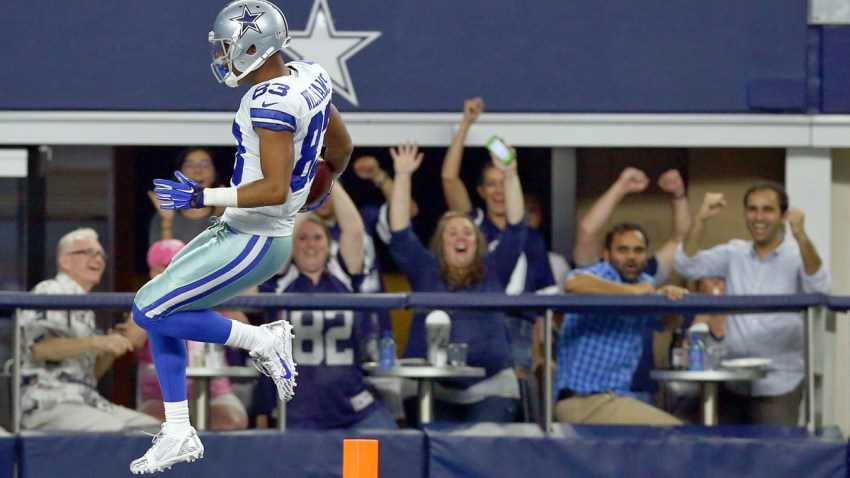 When Dez Bryant was staying away from the Cowboys as a means of lobbying for a new contract this summer, word coming from Valley Ranch was that Terrance Williams was having the offseason of his life in Bryant's absence.

Now, Williams will be working in Bryant's absence once again, this time not because of a contract impasse but because of a broken foot, suffered by Bryant in the opener.

"Dez is my guy," Williams said, per ESPN Dallas. "He does a lot for me. He gets my mind right. It's kind of hard to talk about his injury because I get emotional. He keeps me normal. I tend to get a little nervous before games, and I tend not to speak much, but whenever he comes into the locker room, I have no choice but to talk and just be me."

We'd imagine the extra work he got in this offseason only helps the Cowboys' faith in Williams, who had five catches for 60 yards in the opener.

"I thought he did a really good job in the game where he had an opportunity on a slant and another slant and wasn't able to finish those plays," Garrett said. "Young players sometimes get down on themselves, while veterans and the better players somehow put those behind them and go one to the next one. He's improved as a route runner and running after the catch. He's just a good football player."
Copyright FREEL - NBC Local Media