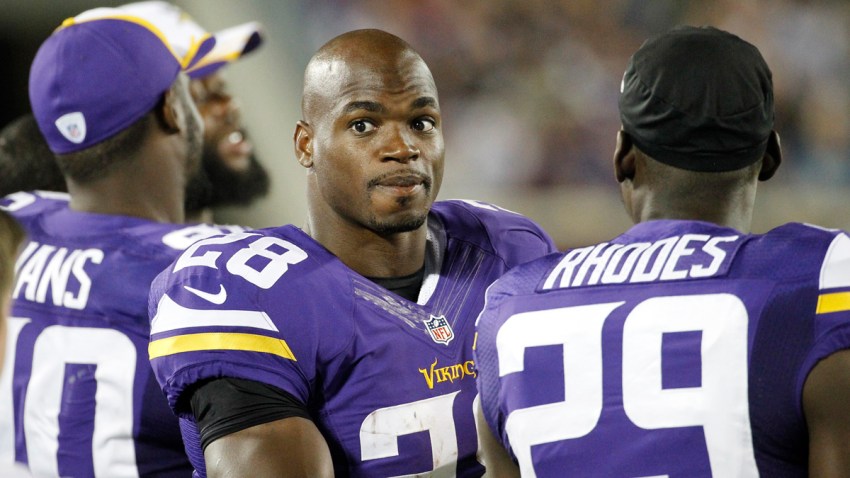 If anyone knows big trades involving the Minnesota Vikings, it's Herschel Walker.

Walker was traded from Dallas to Minnesota in 1989, in a move that would ultimately set the foundation for the Cowboys 1990s dynasty. It stands as perhaps the most famous trade in NFL history, as well as the most lopsided.

Now, Walker thinks it's the Vikings who should send their star running back elsewhere.

"It makes no sense just to hang on to him just to hang on to him," Walker told the Pioneer Press. "I don't think that's right if you're not getting along."

The Vikings' public stance is that they want to hang on to Peterson, and that stance is backed up by what is reportedly a massive asking price. But the latest reports have six teams still interested in Peterson--including the Cowboys--and Walker thinks they should pull the trigger on a deal with one of them if they can.

"They should trade him because I think Adrian has lost his love for the Vikings with everything that went on last year," Walker said. "There is a lot of bad blood right now. I think Adrian feels that (the Vikings) should have supported him throughout his tough time, and I think they should trade him if they can."
Copyright FREEL - NBC Local Media