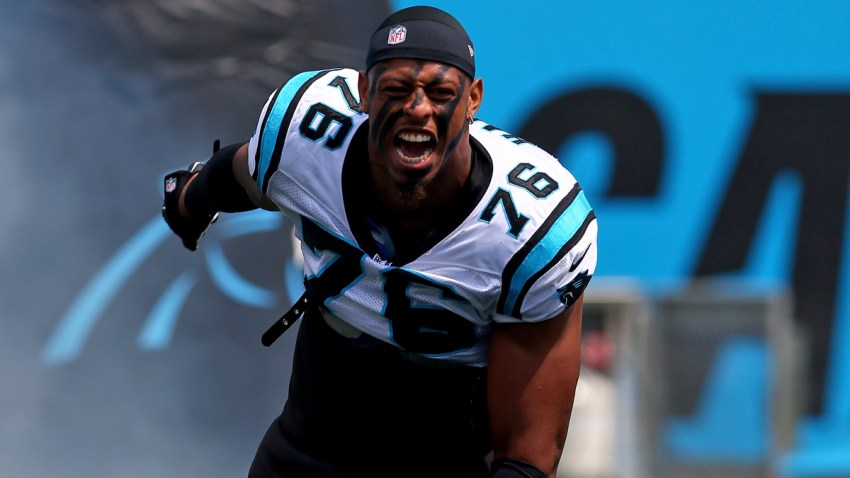 Going in well-aware that some substantial league discipline was likely coming for Greg Hardy, the Dallas Cowboys designed his contract so they wouldn't end up paying the former Pro Bowler a pile of money for games he didn't play.

As it happens, unless the suspension is reduced on appeal, Hardy won't play in the first ten games of the season.

Needless to say, as detailed Wednesday by Michael David Smith of Pro Football Talk, this will take a big chunk out of his earnings.

Hardy's deal could have been worth just over $13 million, but because so much of his pay comes in per-game roster bonuses, he stands to earn just over $5 million--and that includes a workout bonus and his $265,000 salary.

Of course, this is assuming Hardy will miss out on his incentives, but that's a pretty safe assumption. $1.8 million in incentives are built into the deal, but they don't come into play until Hardy records his eighth sack. Playing in just six games, he'll have to go on an unthinkable run to see any of that money.

Copyright FREEL - NBC Local Media