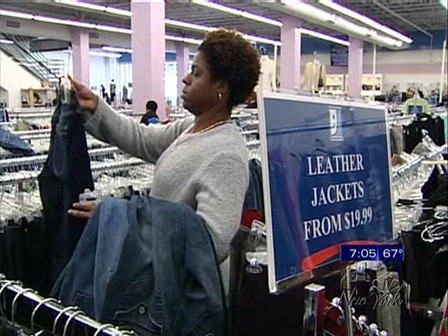 Remember back when Josh Hamilton was clubbing four homers in a game and hitting seemingly World Series-winning home runs in extra innings? Remember the talk about a Hollywood screenplay being written and the Josh Hamilton story going to the silver screen, directed by Casey Affleck? Well, after his nasty divorce from the Rangers and subsequent fall from grace, you quit hearing about that project.
Now, maybe it's on its way back.
Hamilton returned to Globe Life Park over the weekend as a once cast-off player who was booed lustily in his last game as a Ranger in 2012 and again every time he came back to town with the rival Angels. And he put on a show.
Sports Connection
Connecting you to your favorite North Texas sports teams as well as sports news around the globe.
I decided to take my wife and 20-month-old daughter out to the game on Sunday because, who wouldn't? It was the first sunny day in a month and it was barely 80 degrees, on MAY 31ST! It was a grand ol' time, had by all, and it was all because of Hamilton.
Look, I've long been a Hamilton detractor. I thought (and still do in some ways) that he's a bit of a fraud, and in several different ways, but I'll tell you something: In this brief reunion with the Rangers, you get the sense he's genuinely thankful for the opportunity when his former team wanted nothing to do with him.
He's always felt comfortable here, made his home here in the offseason and had his best years here — going to two World Series and winning an AL MVP in 2010. Maybe there's something to be said for that.
Either way, when I found out Sunday that Hamilton wasn't in the lineup for the first time since he rejoined the team a week ago today, I was quietly a little bummed because I wanted to see him back in a Rangers uniform for myself.
So when Red Sox closer Koji Uehara decided to give a free pass to Prince Fielder to bring up Adam Rosales, everyone, including Uehara, knew what was coming — and it wasn't Rosales. Midway through Uehara throwing his four balls to Fielder, Rosales retreated to the dugout and out came Hamilton.
You could feel the electricity then. The crowd built to a fever pitch with Hamilton coming out to the on deck circle, and with good reason considering he had hit two home runs on Friday night. But that buzz was nothing compared to what it was when Hamilton sent a 1-1 offering into the left-center gap for a game-winning, two-run double after which full-on pandemonium broke out, highlighted of course by my baby girl yelling "If you're happy and you know it, yell hooray! Everybody yell HOORAY!"
It was a great day for Rangers baseball, and for a moment I felt quite a bit of happiness for Hamilton as he was met in the middle of the infield by a Leonys Martin flying chest bump. For a moment, I'd forgotten about all the wrong Hamilton did to this franchise, and all was right again. If he can keep it up, the Rangers could be in store for a fun summer.
Copyright FREEL - NBC Local Media