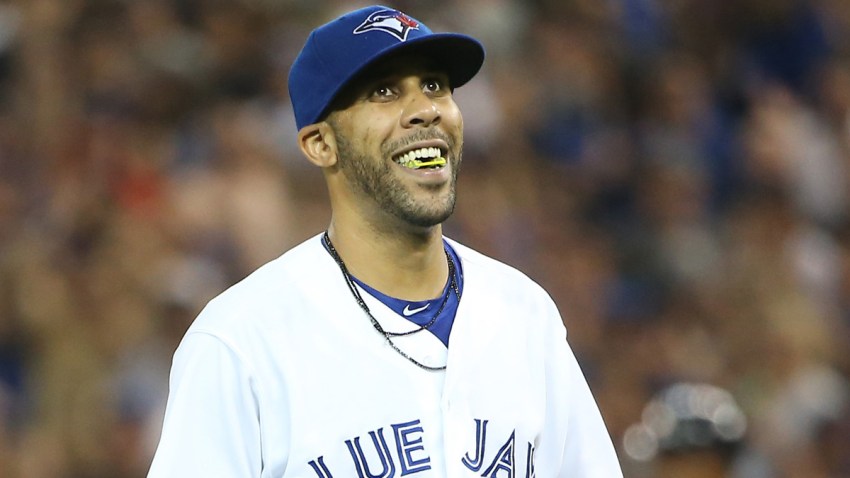 After 100 games of this baseball season the Toronto Blue Jays were 50-50. The Texas Rangers were 48-52.
Not only makes a good point for a 62-game season, it also sets up for a riveting playoff series between two of the sport's hottest teams.
The Blue Jays finished the year going 42-18 behind a middle of the lineup featuring three consecutive 40-homer bats – Josh Donaldson, Jose Bautista and Edwin Encarnarcion. The Rangers were powered by awakenings from Shin-Soo Choo and Adrian Beltre, the return of Derek Holland and the arrival of Cole Hamels to go 40-22.
Sports Connection
Connecting you to your favorite North Texas sports teams as well as sports news around the globe.
It's the West champs vs. the East champs in the ALDS and I expect offensive fireworks. And, unfortunately, a Blue Jays' victory.
The scene Thursday at Rogers Centre should be crazy Canadian. Or Crazadian. It will be the first Blue Jays' playoff game since Joe Carter's legendary home run ended the World Series in 1993. Yep, 22 years is a long wait between post-season games.
The Rangers shouldn't be intimidated by the atmosphere, seeing that players like Beltre and Holland and Elvis Andrus and Josh Hamilton and Cole Hamels have all experienced baseball deep into October. But I'm not sure their pitching staff is prepared to handle Toronto's offense.
The Blue Jays slugged their way to 232 homers, 852 RBI and 570 walks this season, each leading the league. They scored almost 900 runs, more than 100 ahead of the second-place Yankees and 150 more than the third-place Rangers (751). This Best-of-5 series will be won with offense, and Toronto's is simply better.
Now, we've already been reminded this week that good pitching beats good hitting. In the two playoff games so far Houston's Dallas Keuchel and the Cubs' Jake Arrieta shut down and shut out their opponents. But despite the presence of bonafide aces in Toronto's David Price and the Rangers' Hamels, there will be no goose eggs in this series.
To win – or even push this thing to a 5th game – the Rangers need to steal Game 1 with Yovani Gallardo on the mound. He's 2-0 against Toronto this season, somehow holding it without a run in 13.2 innings. Win Thursday, throw Hamels in Game 2 and you never know.
But I don't expect the Rangers to win Game 1. And, sadly, I don't expect them to even make it a Game 5.
The Rangers Never Ever Quit. But the Blue Jays Always Ever Hit.
Blue Jays in 4.
A native Texan who was born in Duncanville and graduated from UT-Arlington, Richie Whitt has been a mainstay in the Metroplex media since 1986. He's held prominent roles on all media platforms including newspaper (Fort Worth Star-Telegram, Dallas Observer), radio (105.3 The Fan) and TV (co-host on TXA 21 and numerous guest appearances, including NBC 5). He lives in McKinney with his wife, Sybil, and two very spoiled dogs.
Copyright FREEL - NBC Local Media