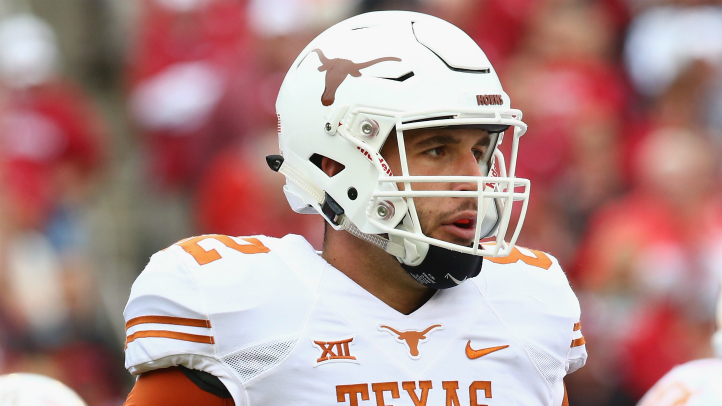 Cowboys rookie tight end and seventh round pick Geoff Swaim knows that what he's doing--competing for a spot with the Dallas Cowboys, playing in NFL games, so on--is pretty cool. But he's not about to bask in the coolness at all. He can't afford to.

"The minute you step back and say, 'Oh, wow, how cool is this?' sometimes you take your foot off the gas," Swaim said after the preseason loss to the 49ers on Sunday, via the Dallas Morning News. "I don't think that I can afford to do that right now.

"It doesn't matter if you are drafted or wherever, you are always on the chopping block."

Swaim has spent the past two weeks stating his case to take over the third tight end spot from James Hanna, the former sixth round pick out of Oklahoma. In his preseason debut against the Chargers, he had two catches for 21 yards. In the loss to the 49ers, he had four catches for 57 yards. Meanwhile, his competition for the third tight end spot, James Hanna, has been sidelined since the Chargers game with a sprained knee.

Copyright FREEL - NBC Local Media