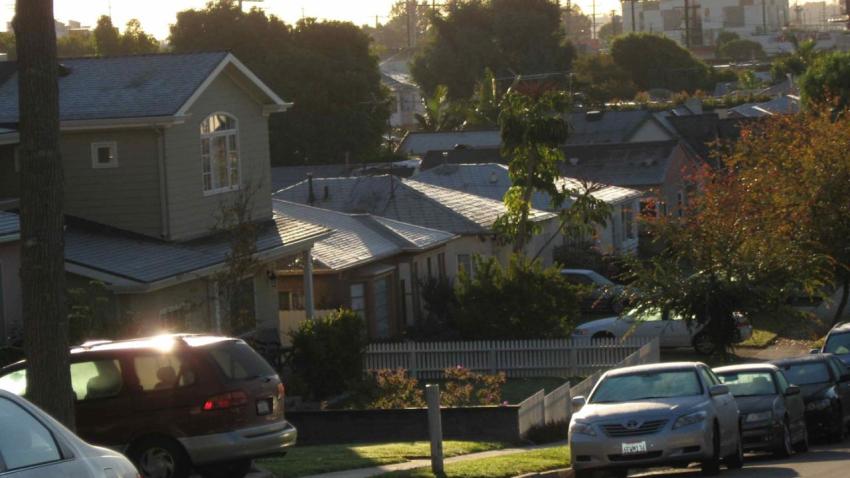 If what Jason Garrett says is true, he must truly be one of the most miserable people on the planet.
The Cowboys' head coach preaches that what's important to him is "the right kind of guy." Character matters, and all that good stuff. The reality of his world? His team habitually takes risks on players with bad character, and aren't successful in doing so.
Truth is the Cowboys – nor any NFL team – covets temperament over talent. If you can play, you get to bend the rules. You get second chances. You get a star on your helmet.
Sports Connection
Connecting you to your favorite North Texas sports teams as well as sports news around the globe.
This is the organization, remember, that under owner Jerry Jones has employed Michael Irvin, Charles Haley, Terrell Owens, Pacman Jones, Tank Johnson, Dez Bryant and Joseph Randle, just to name a few.
Character is important to Garrett? Then how or why exactly did his team sign free agent Greg Hardy (who was suspended for a domestic violence incident) and draft Randy Gregory (who tested positive for marijuana at last year's NFL Scouting Combine)?
Before we single out the Cowboys, let's remember that the Broncos just won the Super Bowl with a No. 1 defense helped immensely by cornerback Aqib Talib, who went to Denver with a laundry list of arrests. But I think it's not the Cowboys' philosophy that's unsettling, it's the hypocrisy.
Sorry, Jason, but character doesn't matter. If it truly did you wouldn't have tabbed two criminals as your main pass rushers, and you wouldn't be now searching for better replacements in the impending departure of Hardy and Gregory's recent suspension.
"We believe in the structure and we hope that anybody we choose to bring to our team can be the right kind of guy," Garrett said Wednesday at the Scouting Combine. "We believe strongly in that. It starts with makeup . It starts with personal character and football character. That's what every evaluation of any college player, any of the players we would have on our team right now or any player we're thing about bring on our team in free agency. We haven't wavered on that. I think if you look at our football team and anybody who's around our football team knows the kind of character we have on our team. We have as good a character football team as I've been around throughout my career. Just cornerstone type guys who do everything the right way on the field and off the field."
Yes, the Cowboys have Tony Romo and Jason Witten and Brandon Carr and Tyron Smith, productive players with choir-boy images. But as long as they continue to take unnecessary risks, the "character matters" routine will keep sounding hollow.
"At the end of the day we've had successes to and I think we've got to, anytime one doesn't work out you figure out why it didn't and hopefully you don't make that same mistake again. But I don't think you ever stop ... that's part of business," said vice-president Stephen Jones said. "The risk-reward is something that it's kind of a little bit in our DNA. We do have some really good success stories. The answer to that is 'no,' it won't keep us from looking at something again in the future."
And it won't keep an uncomfortable Garrett from more sleepless nights.
A native Texan who was born in Duncanville and graduated from UT-Arlington, Richie Whitt has been a mainstay in the Metroplex media since 1986. He's held prominent roles on all media platforms including newspaper (Fort Worth Star-Telegram, Dallas Observer), radio (105.3 The Fan) and TV (co-host on TXA 21 and numerous guest appearances, including NBC 5). He lives in McKinney with his wife, Sybil, and two very spoiled dogs.
Copyright FREEL - NBC Local Media