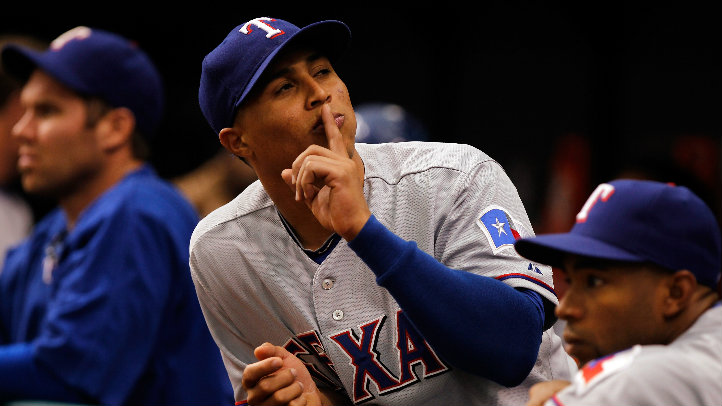 Rangers' prospect Leonys Martin was forced to leave Tuesday night's AAA Round Rock game with what was thought to be a jammed thumb but, as we posted yesterday, the team later reevaluated the injury and thought it serious enough to send Martin to the team orthopedist, Dr. Keith Meister, on Wednesday.

We learned today that indeed, the injury is rather more serious than a mere jam.

Evan Grant of the Dallas Morning News has reported that Martin will require surgery to repair a torn ligament in the thumb and miss the next 6-8 weeks as he recuperates from the procedure. Martin injured the thumb diving back into first base and stayed in the game long enough to be thrown out trying to steal third. After that, he was pulled.

Interestingly, around the time that Martin sustained the injury on Tuesday night, Rangers' GM Jon Daniels was in Toronto mulling the possibility of calling him up, after watching Craig Gentry crash into the centerfield wall. But as it happened, Gentry was fine and by this time, Martin had already exited Round Rock's matchup with New Orleans.
Copyright FREEL - NBC Local Media