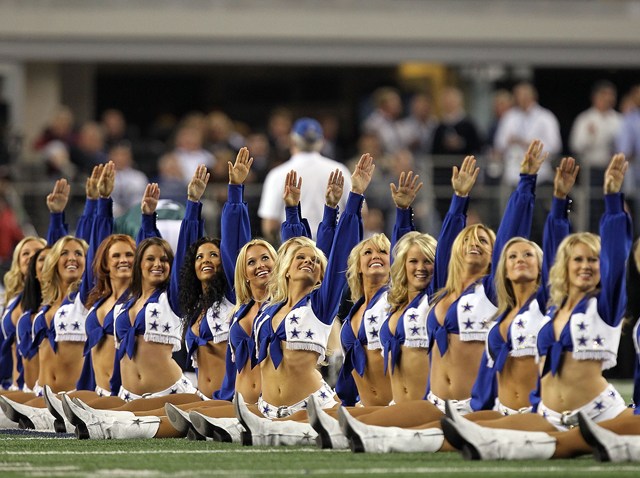 Whether because they wanted to see the hated Dallas Cowboys' collapse live and in person, or because they counted themselves among Dallas fans and held out some hope that the struggling 'Boys would at some point rebound, the 6-10 Cowboys of 2010 drew more fans to their games in 2010 than any other team in the NFL.

This is quite an accomplishment for a team so consistently terrible this season, but, considering the notoriety of the franchise, not really all that surprising. The stats are published in an article on businessinsider.com, which boldly declares in its title, citing the numbers, that "The Dallas Cowboys are still America's Team."

The Cowboys had the highest home- and road-attendance in the league this season, drawing average crowds of 87,000 and 72,699, respectively. At home, JerryWorld had an average capacity of 108.8%, which leads the league; on the road, they drew a capacity of 100.9%, also tops in the league. Dallas was the only team to draw better than 100% capacity in road games.

In all, 1.28 million fans saw some stage of the Cowboys' season-long unraveling, more than 84,000 more fans than saw the second-most-watched team in the league, the Washington Redskins.
Stay on top of the latest Dallas Cowboys news with NBCDFW.com. Follow NBC DFW Sports on Facebook or have breaking Cowboys news sent directly to your phone with Blue Star SMS alerts. Text "bluestar" to 622339 (NBCDFW) to subscribe to this free service. Read more about it here.

Copyright FREEL - NBC Local Media