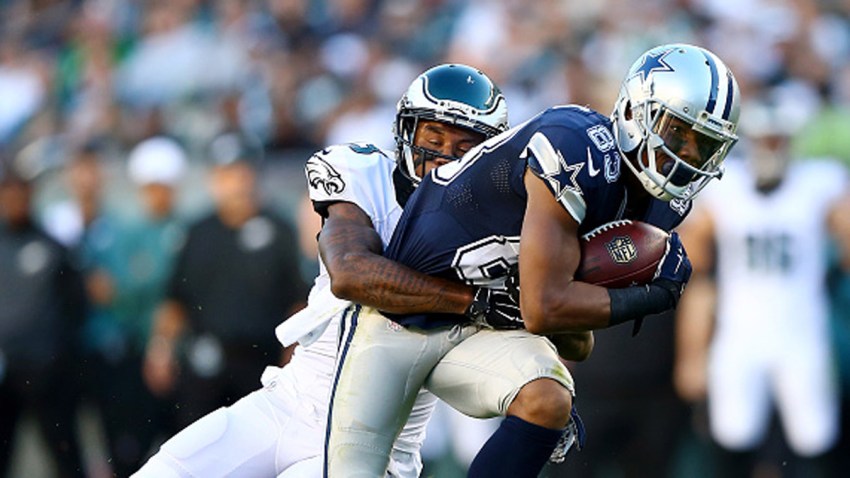 In the first meeting between the Dallas Cowboys and the Philadelphia Eagles, the Cowboys won, 20-10.

It was an ugly game for both sides. That was the game in which Tony Romo was injured, and the Eagles managed just 226 yards of offense and turned the ball over three times--which is quite a feat, given that the Cowboys' defense has created a total of just one turnover since then.

But what really steamed the Eagles about that loss, apparently, was the Cowboys' post-play politicking.

"They just whine and complain about everything," defensive tackle Bennie Logan told 94WIP, via CBS Philly. "Shut up and play ball. I'm gonna hit you hard every snap. Stop complaining about this and this. That just bugs me. You're a man. It's football. Shut up and get hit and take it like a man."

Rookie cornerback Eric Rowe went a step further and labeled the Cowboys "cry babies."

"From the last game, I saw at least on the offensive side, a lot of them cried a lot," Rowe said. "They also want a lot of penalties. I saw [tight end] Jason Witten, every time he was covered he looked for a flag and complained and pointed at the ref. Couple of the receivers were looking at the refs, looking for PI [pass interference]. Cry babies? Well, yeah, if you want to put it like that."
Copyright FREEL - NBC Local Media