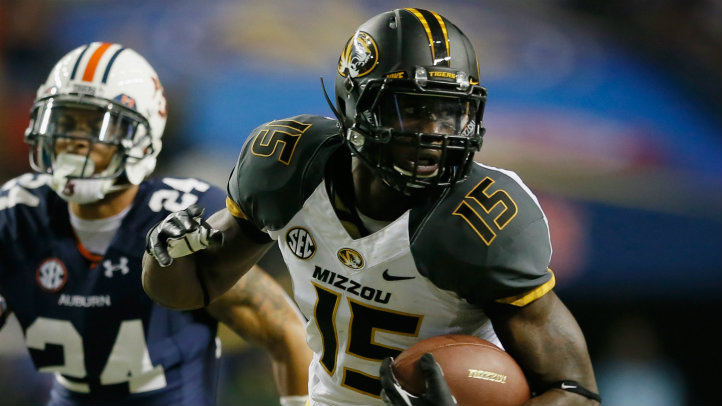 We devoted a post earlier this week to reports that former Missouri receiver Dorial Green-Beckham had declined the Dallas Cowboys' invitation to come to Valley Ranch for a pre-draft visit.

Apparently, something changed, because according to the Dallas Morning News, Green-Beckham visited Valley Ranch on Wednesday--the final day pre-draft visits are allowed, per NFL rules.

It'll be interesting to see where Green-Beckham goes in the draft, which opens a week from today. At 6-foot-5 and 237 pounds, some see Green-Beckham going in the front end of the first round. Others will have him further down their board as a result of his off-field issues at Missouri.

Green-Beckham was arrested on marijuana-related charges twice at Missouri and was dismissed from the team after he was investigated for burglary and assault. As a result, he spent last year on the Oklahoma Sooners' practice squad.

Copyright FREEL - NBC Local Media