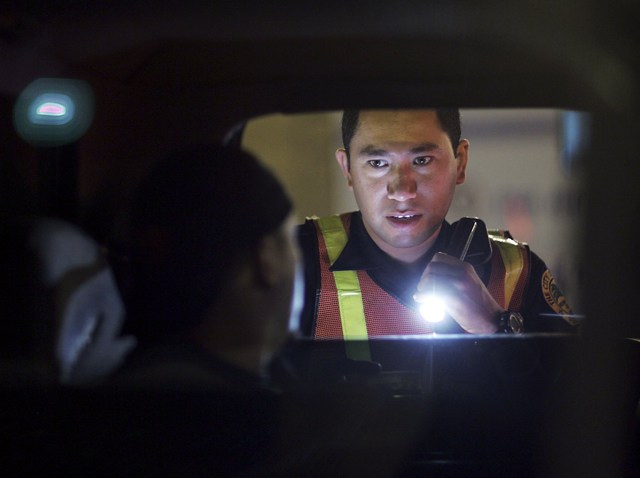 Dez Bryant has come a long way. But with a single, shallow Tweet on Wednesday he took a step backward.
The Cowboys' star receiver is no longer the immature kid who refused to carry veterans' pads as a rookie nor the anger-riddled man who was arrested for allegedly slapping his own mother. He's now a team leader. An emotional barometer. And, yes, one of the best receivers in the NFL.
As much as they can while toiling away at $40,000, 9-to-5 jobs in cramped cubicles, fans generally sympathize with Bryant's contractual plight. He wants to be paid like an elite receiver, and wants it via long-term contract. The Cowboys also, of course, want Bryant around for the long haul. But on terms that won't handcuff them in the future. Apparently they learned their lesson from their experiences with Joey Galloway and Roy Williams.
Sports Connection
Connecting you to your favorite North Texas sports teams as well as sports news around the globe.
Long-term security is a two-way street.
So at the moment the Cowboys have put the franchise tag on Bryant, offering him $12.8 million to play football in 2015. So far Bryant has refused to accept the deal, and took to social media in an effort to bolster his case.
It didn't work.
13 mil is cool but Where is my security?
I know, as sports fans, we learned this hard, bitter lesson long ago: Life ain't fair and neither are salaries. In this country we pay entertainers more than educators. Waaaay more. It's wrong. But it's not changing. Actors make more in one movie than most of us will earn in a lifetime. Same with Dez Bryant. If he sat out one game in protest next season he'd lose $800,000. Tell that to a teacher and all the sudden "Pay the man!" gets defanged a tad.
When Dez calls $13 million "cool", it's another eye-opener as to how warped our world is. I'd say 99.99 percent of the fans who root for Dez and who go Crazy Ray crazy when he throws up his "X" after touchdowns don't share his perspective. To them – to us - $13 million isn't cool. It is, in fact, security. Inflation be damned, a little money management and $13 million goes a long way in this world.
I get it. Bryant is a unique athlete with elite skills. While there are millions of roofers and tons of crappy sports bloggers, there are probably only 10 athletes on this planet who can run and jump and catch a football like Bryant. His supply creates a premium demand and, voila, incomprehensible financial compensation.
Dez has a valid point. And he's smart to show up for today's final minicamp practice at AT&T Stadium. But he needs to let his agent do the negotiating for him behind closed doors. Anything that would possibly sour his growing, rabid fan base is a bad move.
He wants long-term security because, who knows, he could tear up a knee on the first play next year and … have to get a regular job like the rest of us. But here's where Dez is misguided. He's preaching to a choir singing from a totally different hymnal.
Dez is bellyaching about $13 million for one year's work with no guarantee about the future. But his fans would accept that deal – and consider it long-term security – faster than you just read this sentence.

A native Texan who was born in Duncanville and graduated from UT-Arlington, Richie Whitt has been a mainstay in the Metroplex media since 1986. He's held prominent roles on all media platforms including newspaper (Fort Worth Star-Telegram, Dallas Observer), radio (105.3 The Fan) and TV (co-host on TXA 21 and numerous guest appearances, including NBC 5). He lives in McKinney with his wife, Sybil, and two very spoiled dogs.
Copyright FREEL - NBC Local Media