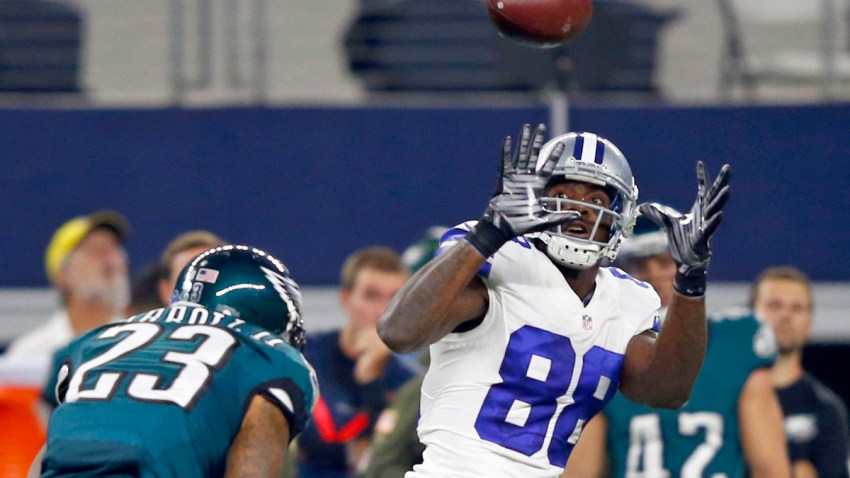 Cowboys All-Pro receiver Dez Bryant was limited in practice on Thursday but is expected to play against the Dolphins on Sunday in Miami, and says the combination of two minor injuries and the lingering effects of a more major injury he's dealing with now is "nothing I can't handle," per the Dallas Morning News.

Bryant suffered a fractured foot in the season opener against the Giants back on September 13, and didn't return until the matchup with the Seahawks three weeks ago.
In his second game back, against the Eagles, he suffered a minor knee injury and a minor ankle injury while going up in traffic to grab a Matt Cassel Hail Mary for a touchdown.

That brings us to where we are currently, with Bryant working through the sore knee and ankle, as well as any lingering soreness in the surgically repaired foot.

"Dez is one of the toughest guys I've ever been around," said Cowboys head coach Jason Garrett. "He comes to work every day. Certainly comes to work on Sundays. He's a great competitor, so he's going to do what he needs to do to get himself ready to play."
Copyright FREEL - NBC Local Media