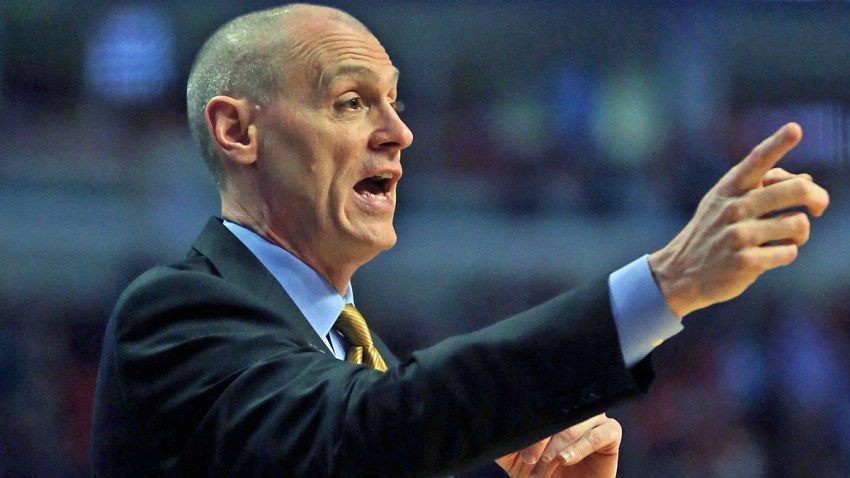 LaVar Ball and his apparel company, Big Baller Brand, have the sports world talking. Either you like the father of Lakers rookie point guard Lonzo Ball or you don't.
LaVar is about his brand, loves doing interviews and wants basketball fans to buy his son's ZO2 shoes for $495 a pop.
The Mavericks have a tight father-son combo like the Ball's in Dennis Smith Sr. and his only son, Dennis, Jr., who was drafted by Dallas in June.
Sports Connection
Connecting you to your favorite North Texas sports teams as well as sports news around the globe.
Head coach Rick Carlislr told me recently on NBC Sports Radio he wanted to spend some time with his new point guard's father.
"I was curious to meet Mr. Smith because you know, you hear stories about dads who get involved like that and can be overbearing, too much, this, that, and the other, but I sat with him courtside during our second game out here and I found this gentleman to be one of the most solid people I've ever met. Extremely caring about his son. Very grounded, wants to help but isn't overbearing and doesn't want to get in the way of anything. Very respectful and so I think it's a great situation for the kid to have a guy like this in his life," Carlisle said.

The Smiths are from Fayetteville, North Carolina. It's a city I know very well since I lived in the city two different stints in my life.
Smith is a talent who was not given anything on his way to being one of the top high school players in the nation.
The Mavs head coach is thrilled to have gotten the chance to draft the ACC Rookie of the Year from North Carolina State.
"We're extremely excited. For some reason he fell to nine, surprising to us. Point guard is probably the most important position in our game right now so the opportunity to draft a guy like this who's still 19 right now or maybe he just turned 20. We haven't had a talent like this the entire time I've been in Dallas so this is really a great thing for us," Carlisle said.

Smith Jr's father is expect to be around a lot for his rookie NBA season and Carlisle said he's on board with it.
"Dennis Sr. had a major impact on junior's life, no doubt about that. They are very close. He's been a single parent for many, many years and you care about your son like nothing else in the world. He's coached him on his AAU teams," Carlisle said.

Smith Sr. is not Lavar Ball and believe me, Carlisle is happy about that.