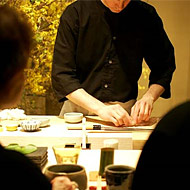 In Chicago, the NFL will continue the relatively new tradition of having former players announce a second or third round draft pick and, this year, Darren Woodson will do the honors for the Dallas Cowboys.

Woodson is one of eight former players already announced as, uh, pick readers, and he's not the only one with strong Dallas ties.
Soon-to-be Hall of Famer Charles Haley, who won three Super Bowls with Woodson and the Cowboys in the 1990s, will announce a second-day pick for the other team in his life, the San Francisco 49ers.

Per ESPN, joining them will be Jim Kelly (Bills), Dick Butkus (Bears), Ickey Woods (Bengals), Ty Law (Patriots), Donald Driver (Packers) and Chris Spielman (Lions).

The 2015 NFL Draft will kick off on April 30 at Roosevelt University's Auditorium Theatre in Chicago.

Copyright FREEL - NBC Local Media