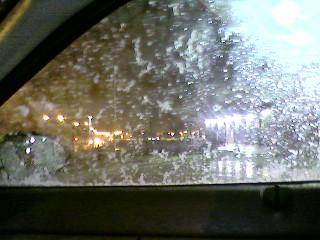 It's been almost seven years since the Oakland Raiders made Arkansas running back Darren McFadden the fourth overall pick in the 2008 NFL Draft, but McFadden believes the NFL still hasn't seen him at his best--and he hopes to change this as a member of the Dallas Cowboys this season.

"I just want to go out there and continue to show people what I can do," McFadden told NFL Network's NFL AM on Friday morning. "I still don't think the world has seen the best of Darren McFadden."

To this point, McFadden has posted just one 1,000-yard season, and that was back in 2010, when he put up 1,157 in 13 games.
Then again, McFadden has never run behind an offensive line like the one he'll work with in Dallas.

"It's self-explanatory, when you look at those guys on film, they're just opening holes," McFadden said. "They have a great group of guys that are working hard. Even there now working out, the whole O-line is there right now before OTAs, so it's a great group of guys and they have a great thing going. ... I'm looking forward to being there with them."


Copyright FREEL - NBC Local Media