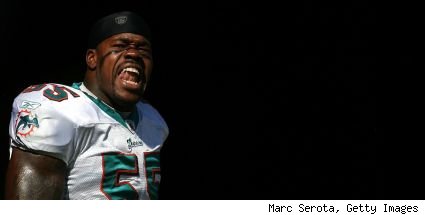 Dak Prescott will be inducted into the Cowboys Ring of Honor before Friday's preseason game against the Miami Dolphins in Arlington.
To hear talk about the rookie fourth round pick, you think his career is heading that way.
As Bill Parcells once said when Tony Romo became the starting QB ,"We've got a ways to go here. So put away the anointing oil, OK?"
Sports Connection
Connecting you to your favorite North Texas sports teams as well as sports news around the globe.
I thought Prescott was sensational in his Cowboys debut against the Rams and his coaches have backed up that assessment as the 23-year old found Dez Bryant and Terrence Williams for touchdowns in the first half in Los Angeles. His line was near perfect: 10 of 12 passes for 139 yards, 2 TDs and a 154.5 passer rating.
The rookies seems to be staying humble telling the media in Oxnard, California, "I did all right," Prescott said. "I had some [missed assignments], did some things wrong, but did some good things as well. A lot to learn from in that tape. I'm just going to continue to learn and come out here each and every day and try to get better."
We all know Cowboys fans like to get carried away. Heck, add the national media to that as well. I went back and read this December 2006 USA Today story on Tony Romo and it made me chuckle:
Jerry Jones' smile is as wide as the Texas prairie as the Dallas Cowboys owner reflects on his team's recent play.
"We've played better the last two games than we've played in 10 years, and that's got to give you a lift," he says.
The obvious difference is Tony Romo has been the starting quarterback while Dallas has won four of five, an ascension that sends the 7-4 Cowboys on the road against the 6-5 New York Giants on Sunday with a chance to take a two-game lead in the NFC East.
But Jones freely admits he didn't think this was the direction his franchise would take when coach Bill Parcells benched Drew Bledsoe during an Oct. 23 loss to the Giants and began the Romo era.
So stay humble and keep working Dak Prescott. Run away from the fans and media's anointing oil. They will turn on you very fast.
Prescott has a game to play Friday in Arlington against Miami. I still think the Cowboys will bring a veteran quarterback to join this club before the regular season starts.