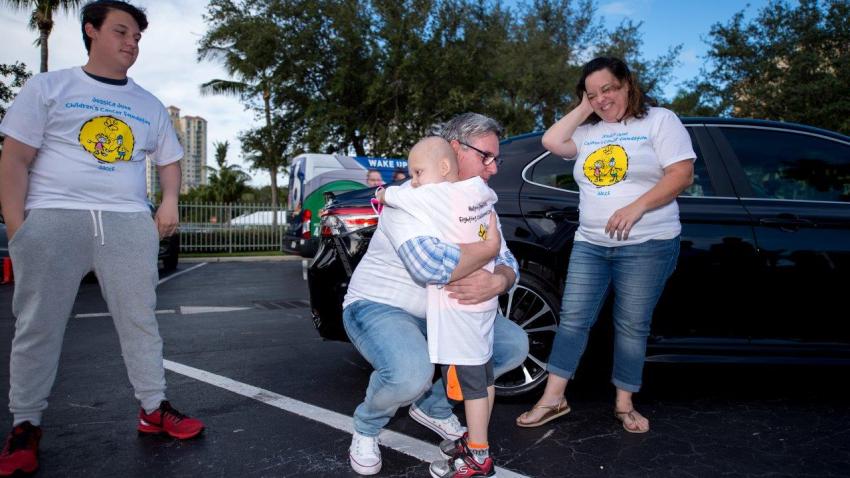 Dak Prescott is a smart dude, so he's stayed off social media since Thanksgiving Day.
No need to read the critical texts from fans who are all in their feelings from the Cowboys getting blown out in three consecutive games. Or to deal with those still whining about why Tony Romo draws a paycheck from CBS instead of the Cowboys.
"I hear it's rough out there in the streets," he said with a laugh after his weekly media availability Sunday afternoon. [[290815791,R]]
Sports Connection
Connecting you to your favorite North Texas sports teams as well as sports news around the globe.
"I wouldn't know. I spent the last two days with friends and family. I got some texts from friends talking about, "Keep your head up," but that was two days ago. I'm alright."
Let's deal with reality: Prescott and the Cowboys' offense has been abject the past three games.
Prescott has a passer rating of 57.0 with zero touchdown passes and five interceptions, while averaging 5.68 yards per attempt.
All of that is atrocious. To suggest otherwise is be disingenuous.
Prescott, though, is not the kind of dude to sit around and throw himself a lavish pity party. All he knows how to do is watch more video, take more notes, be more harsh with his own self-criticism.
What you should respect about Prescott is that he has embraced his struggles the past three games. He has taken responsibility for his mistakes and the offensive futility.
Photos: Dallas Cowboys Running Back Ezekiel Elliott
He's been honest and as open as any player is going to be instead of being guarded and defensive.
So doubt him, if you want. He's determined to show you that he's among the NFL's best quarterbacks whether Ezekiel Elliott is in the lineup or not.
"Keep questioning me," he said. "If you're questioning me, then you don't know me and what I'm all about. Keep questioning me. Have fun at it.
"I never expect bad times or going in a rut. Playing in this league as long as I wanna play in this league, it's gonna happen. I'd say any quarterback who's been in this league a long time has had them."
Now, let's keep it real about the offense overall. The Cowboys have scored fewer than 10 points in three consecutive games, something that's never happened since the franchise first started playing in 1960.
They've lost three straight games by more than 20 points, another thing that hasn't happened since 1960.
It's too simplistic to say the Cowboys went a franchise-record 10 quarters without a touchdown just because Elliott missed all three games, while he serves a six-game suspension for violating the league's personal conduct policy.
Coach Jason Garrett would tell you to look at the games and how too many penalties, sacks, negative plays and mistakes have impacted the offense.
In their 28-6 loss to the Los Angeles Chargers, the Cowboys punted on each of their first five possessions. On their first five third downs, the Cowboys needed nine, nine, 11, nine and 13 yards.
Photos: Dallas Cowboys Cheerleaders 2017
No quarterback can win like that.
Ryan Switzer's four-yard loss on a jet sweep ruined the first drive, Dez Bryant couldn't come down with a 50-50 ball on first down of the second drive and Alfred Morris gained just a yard on second down, ruining the drive.
A second-down sack, resulted in a seven-yard loss, essentially ending the third drive. An offensive pass interference penalty to start the fourth drive ended it before it could even get started.
And a holding call on left tackle Tyron Smith negated an apparent 34-yard touchdown run Prescott that would've pulled Dallas within 9-7 with six minutes left in the third quarter.
Instead the fifth drive ended with a punt.
"It's frustrating, it's shocking," Prescott said. "Like I've said, you look around and you see the Pro Bowlers and the talent that you have, you're almost lost at words of why it's happening. But it just shows you that this game is tough. It's tough week in and week out, no matter who you play. That's what makes the NFL."
It's happening because Morris isn't a good enough running back to force defenses to change the way they play like Elliott does. And without Elliott, the Cowboys have no playmakers. Bryant has the same number of receptions of 20+ yards as Elliott.
The running back has missed three games and still leads the team in plays of 20+ with seven.
Pathetic, really.
But Prescott is the quarterback - the man who sent Romo into retirement - and the blame or credit belongs to him.
"That's part of playing for this organization. The highs are going to be really high and the lows are going to be lows," he said. "For me, it's just about staying right there in the middle and not getting high when everything's great and not getting down right now.
"It's about staying equal, not getting too low right now and knowing that confidence in myself in these teammates and getting back to where we need to be."
That needs to happen now. One more week will be too late.