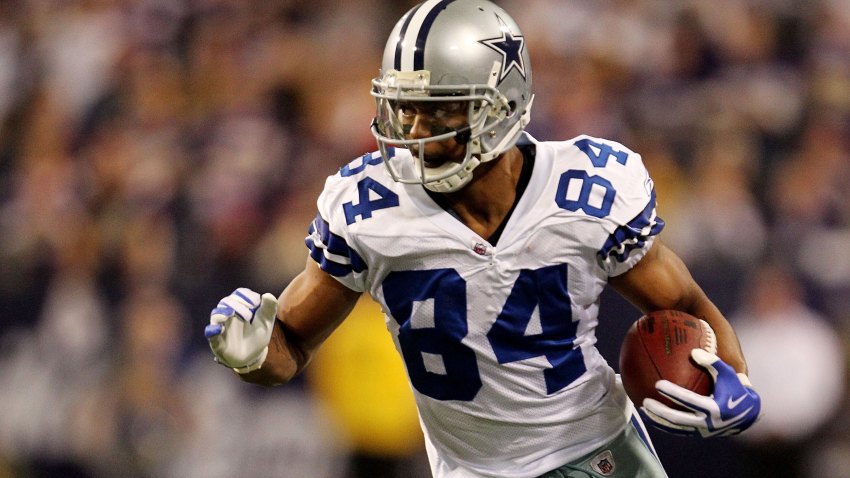 Many of you are probably sick and tired of anything even remotely resembling Terrell Owens coverage, and this is understandable; he hasn't played for the Dallas Cowboys for quite some time, and his television show was deplorable.
But Patrick Crayton, who does play for the Cowboys and is therefore relevant to us, gave an interesting take on the T.O. years recently, giving his account of the supposed turbulence that led to Owens heading to the frigid northeast. It wasn't necessarily Owens' fault, Crayton said, that the relationship went sour.
We'll let you draw your own conclusions.
Sports Connection
Connecting you to your favorite North Texas sports teams as well as sports news around the globe.
On the Ben and Skin Show, per the Dallas Morning News, Crayton said that fans and media figures got the wrong impression of No. 81; the impression "that he separated the locker room."
"[Owens] didn't separate, because if we have a player-and-coaches-only meeting and it's supposed to stay in that room and it gets leaked out that evening and I hear about it the next morning, uh, we got a problem. And trust me, it's not one of the receivers or players... Any names that they said, you know, that was causing chaos, trust me, it wasn't any one of those players. And we located the mole."
Crayton refused to name the mole; but he did say that he remains friends with Owens, and would be open to a reunion between Dallas and the embattled receiver. It's just highly unlikely, given the emergence of Miles Austin in 2009.
"I would actually feel kind of fine about [Owens returning]," Crayton said. "I doubt if it happens, seriously, because of the year that Miles [Austin] had, and they were expecting him to be able to have that year.
"That's why they let T.O. go."