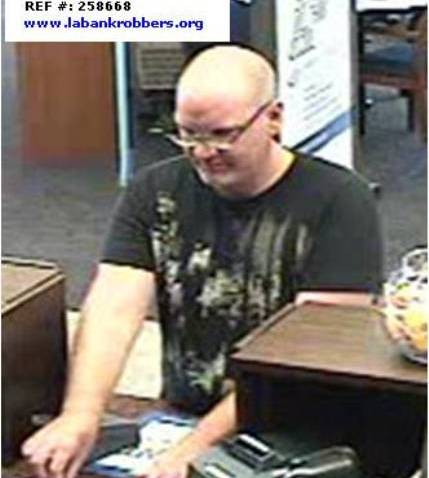 Once upon a time Jerry Jones infamously quipped that "any of 500 coaches" could've led his '90s Cowboys to a Super Bowl.
Tonight strolls into town a man with perhaps even more bravado, who boasts the Tony Romo-led Cowboys would have already won a Super Bowl with him on the sidelines.
Welcome to DFW, Kevin Kelley, my favorite football coach. By far.
Sports Connection
Connecting you to your favorite North Texas sports teams as well as sports news around the globe.
Why?
Because, in short, he says what he feels and – more importantly – he throws conventional wisdom out the window and does what he wants. Kelley is the head coach of Arkansas' Pulaski Academy High School, in town tonight to kick-off the 2015 season against perennial Texas high school power Highland Park.
I don't go to many prep games these days, but I'll be in attendance to see, in person, how every coach should be doing it.
As in, Pulaski won't ever punt. After every touchdown it will try an on-side kick. And, new this year, it will run designed "Rugby" plays that incorporate multiple, ad-libbed laterals in an attempt to spread thin and discombobulate traditional defensive alignments.
Yes, Vince Lombardi is rolling over in his grave. Meanwhile, Kelley is winning. Winning big. And forcing traditional, stubborn, narrow-minded coaches to re-think their conservative game plans.
Kelley's system is wild, and wildly successful. His Pulaski teams have won four state titles and 85 percent of their games in the last decade. And really, if you take a step back and don't assume that safe really is better than sorry, his gambling makes sense.
For years I've screamed at TVs and (an under my breath) through press-box windows at NFL head coaches that choose to punt in plus-territory. The simple math and analytics say that NFL teams last year were very successful on 4th-and-1 (75 percent) or 4th-and-2 (69 percent). But because coaches are guided by risk aversion – by fear of failure – facing that favorable situation they constantly punt to gain what amounts to about 30 yards of field position.
"It's the smart move," TV analysts always agree with nauseating enthusiasm. Coaches profess to the power of "playing to win," yet their in-game conservatism smacks of "playing not to lose."
But those late-game touchdowns don't just happen by accident. Sure the "Prevent" defense helps, but time and time again you've watched teams trailing by 2+ scores drive down the field in the final two minutes. Fueled by desperation, they go for it on 4th down. They call aggressive, down-the-field plays. They might throw in some trickery. They suddenly play to win, instead of not to lose. They usually score.
What they do - out of necessity - is play the Pulaski way.
Kelley's teams play like they trail by 21 points with two minutes remaining - and they do it from the opening kickoff.
The foundation of his philosophy, custom-fit to the Cowboys:
The Cowboys are faced with 4th-and-1 at the Giants' 45-yard line. Stats say that - in 2014 - their success rate on that play was 75 percent. So they have a 75-percent chance of converting the 4th down and having a 1st down at New York's 44.
If they punt - assuming an average Chris Jones "pooch kick" - they give the ball to the Giants at their own 14.
Bottom line: To get the ball at New York's 44 in the "go-for-it" scenario they merely have to convert one play and gain one yard. To get the ball at New York's 44 in the punt scenario their defense has to have three consecutive positive plays and then hope for a below-average Giants' punt and no dreaded "block in the back" penalties.
My point last year was always, "Which do you trust more: The offensive line to make one play, or the defense to make three plays?"
Kelley, in short, is refreshing nut job. Football coaches sell themselves as macho men's men. But in the NFL, all 32 of them are too scared, too chicken to do what Kelley does.
I watched a feature on Kelley on this month's Real Sports on HBO. In it he confesses to growing up – and still being – a frustrated Cowboys fan. Why?
"Because If I was coaching them now we'd have already won a Super Bowl," Kelley maintains.
Not surprisingly, he's not a big fan of by-the-book Jason Garrett, saying "He's not forward-thinking."
I agree that the Cowboys would have won a Super Bowl with kamikaze Kelley. Of course, I'm the guy who also once touted Mike Leach as their next head coach.
In a homogenized NFL where the only things new under the sun occur off the field, if I were the Cowboys I'd hire Kelley as, if nothing else, a statistical risk consultant. Matter of fact, I wouldn't let him leave town tonight.
A native Texan who was born in Duncanville and graduated from UT-Arlington, Richie Whitt has been a mainstay in the Metroplex media since 1986. He's held prominent roles on all media platforms including newspaper (Fort Worth Star-Telegram, Dallas Observer), radio (105.3 The Fan) and TV (co-host on TXA 21 and numerous guest appearances, including NBC 5). He lives in McKinney with his wife, Sybil, and two very spoiled dogs.
Copyright FREEL - NBC Local Media