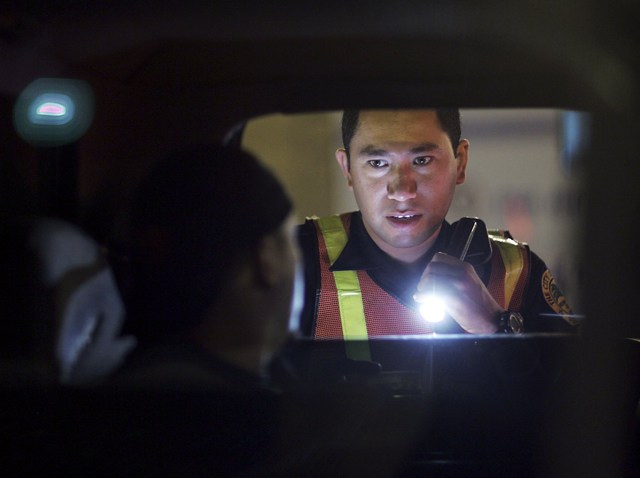 Dallas Cowboys executive vice president Stephen Jones doesn't sound too optimistic about the NFL changing the rule that led to Dez Bryant's infamous and quite controversial non-catch in the team's Divisional Round loss to the Packers in Green Bay.

Originally ruled a catch that would have set the Cowboys up inside the Packers' five-yard line, the call was reversed on review when it was determined Bryant didn't control the ball throughout the process of bringing it in. Ultimately the play gave the Packers the ball on downs and more or less ended the Cowboys' playoff hopes.

"It's a very difficult rule," Jones said, per the Dallas Morning News. "In terms of the rule and how they applied it in its truest sense to the Dez catch, at the end of the day, is probably correct. There are a few plays that have happened over the past 5-10 years that this rule catches that you maybe wish it didn't catch. But at the end of the day, when a receiver is going to the ground, he's got to hang onto the ball, and a football move doesn't necessarily trump that. He's got to gain possession, he's got to get his feet down and then he's got to retain the catch all the way through the ground.

"It's a tough one. I don't know that anyone has any easy answers. Obviously, it is emotional to us. It's one that is tough because you look at it and you think, 'Wow, what a great catch by a great player and a fantastic athlete.' But at the same time, that rule catches about 99 percent of the plays we want correctly. But there's always going to be a few that you wish it didn't get a hold of. We'll continue to try to improve on the rule as we have and certainly continue to go over the tape and look at it and see if there is a way to do anything different. So far, to be honest, we haven't come up with anything that would change it."
Stay on top of the latest Dallas Cowboys news with NBCDFW.com. Follow NBC DFW on Facebook or have breaking Cowboys news sent directly to your phone with Blue Star SMS alerts. Text "bluestar" to 622339 (NBCDFW) to subscribe, text HELP for more info, and text STOP to end the subscription. Message and data rates may apply.Read more about it here.
Copyright FREEL - NBC Local Media