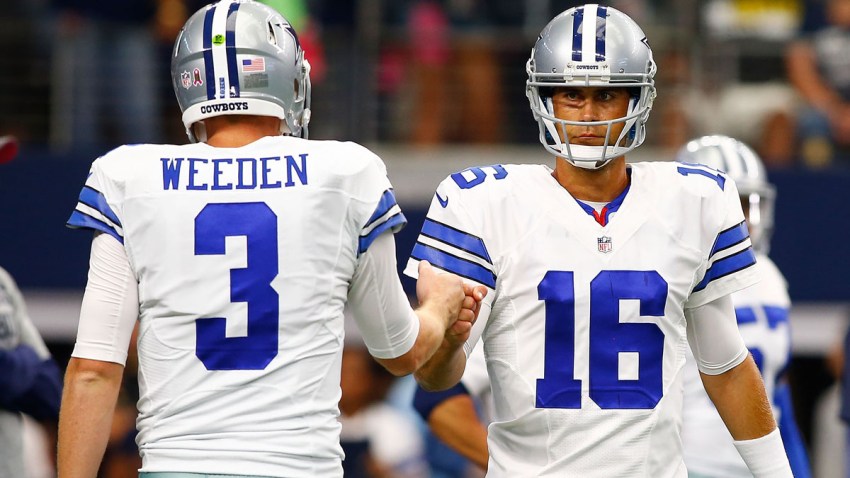 When the Dallas Cowboys announced the move at quarterback from Brandon Weeden to Matt Cassel last week, head coach Jason Garrett cited "a lot of reasons" for the change.

At the forefront of all those reasons, we're left to presume now, is Cassel's presence in the huddle--which seems to say as much about how the team felt about Weeden in his three games as starter as it does about how they feel about Cassel going into his first start as a Cowboy.

"There's no question that he has a presence and a confidence about him that's a positive thing," Garrett said, per ESPN Dallas. "Quarterbacks need to have that. The energy that they have pervades the whole offense and pervades the whole football team. You're an experienced guy who's played and you've been through some different experiences both good and bad and you come out the other end and you're still going, I think that allows you to have some confidence in yourself. He's seen a lot of different things in this league. I think he's going to add a lot to our football team."

Cassel's new teammates have noticed his confident air as well.

"He's definitely out there taking command of the huddle and just being in charge, so to speak," said receiver Cole Beasley. "He definitely has a confidence about him and he brings it to the huddle. That's a good thing to see. Anytime the quarterback has that, it rubs off on the rest of the guys."
Copyright FREEL - NBC Local Media