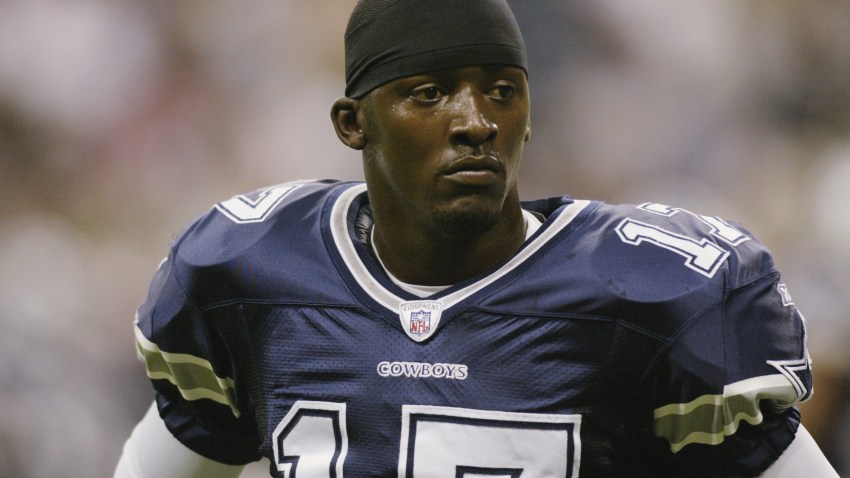 The last time we saw this much offensive ineptitude from the Cowboys the offensive coordinator was a man named Jack Reilly.
Yep, it's been that long. And that forgettable.
Because what we've seen from the Cowboys in their starting quarterback's two-month absence has been abysmal, and historic. In Sunday's latest excruciating loss to the lowly Buccaneers, Dallas – in an NFL unfairly slanted toward offenses – was held without a touchdown. Again.
Sports Connection
Connecting you to your favorite North Texas sports teams as well as sports news around the globe.
Without Romo, it's the third time in the last five games the offense hasn't scored a touchdown. Three out of five. Almost unfathomable.
How bad has it been? To find the last comparable crappy stretch you have to go back to 2001, when Reilly was the offensive coordinator, Dave Campo the head coach and the main weapons were Emmitt Smith and receivers Joey Galloway and Rocket Ismail. The culprit then – as it is now? Yep, quarterbacks.
This year it's been Brandon Weeden going 0-3 and Matt Cassel 0-4. In '01 it was – prepare to cringe – a sorry smorgasbord of Quincy Carter, Anthony Wright, Ryan Leaf and Clint Stoener. That group combined for 14 touchdowns and 20 interceptions in leading the Cowboys to only a league-low 246 points.
In a 5-11 season, they were held without touchdown in four games, somehow winning one of them behind three field goals by Tim Seder. The only similar failure came in 1989, when rookie head coach Jimmy Johnson's team was shut out three times in a 1-15 season.
After the defense secured a rare second turnover Sunday in Tampa late, the offense took the field with a chance to run out the clock. The result? A 7-yard loss on a run by Darren McFadden, a 3rd-down drop by Dez Bryant and a punt to set up the Bucs' winning drive.
With Romo last year the Cowboys averaged 30 points and in their last four games put up 41, 38, 42 and 44. In seven games without him the Cowboys have averaged only 17.
Better late than never, welcome back Tony Romo.
A season-by-season look at the times the Cowboys have been held without a touchdown:
2015: 3
2014: 0
2013: 0
2012: 0
2011: 1
2010: 0
2009: 1
2008: 1
2007: 2
2006: 0
2005: 0
2004: 1
2003: 2
2002: 2
2001: 4
1989: 3
A native Texan who was born in Duncanville and graduated from UT-Arlington, Richie Whitt has been a mainstay in the Metroplex media since 1986. He's held prominent roles on all media platforms including newspaper (Fort Worth Star-Telegram, Dallas Observer), radio (105.3 The Fan) and TV (co-host on TXA 21 and numerous guest appearances, including NBC 5). He lives in McKinney with his wife, Sybil, and two very spoiled dogs.
Copyright FREEL - NBC Local Media