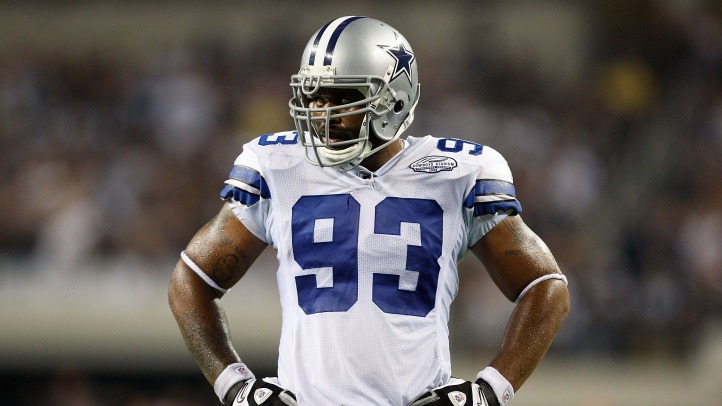 In a strange development on Monday, a seemingly innocuous Instagram post by a Cowboy who has yet to appear in a regular season game may have unintentionally given us a firm indication that the team intends to let veteran defensive end Anthony Spencer walk in free agency.

Ben Gardner was selected in the seventh round of the 2014 draft out of Stanford. His rookie season ended before it began when, in August, he underwent surgery to repair torn ligaments in his left shoulder.

On Monday, Gardner posted a picture of his locker at Valley Ranch, complete with his new number: 93.

Last year Gardner wore No. 71 and, as you'll probably remember, the former Pro Bowler Spencer wore 93, his number since he joined the Cowboys as a first round pick out of Purdue in 2007.

After appearing in just one game in 2013 before undergoing microfracture surgery on his knee, a serious procedure that kept him sidelined three games into the 2014 season, Spencer had something of a comeback campaign last year. He finished 22 tackles, a half a sack, a pass defensed and a forced fumble.

But if the Cowboys had any intention of keeping Spencer, we sincerely doubt they would have already given his number away.

Copyright FREEL - NBC Local Media