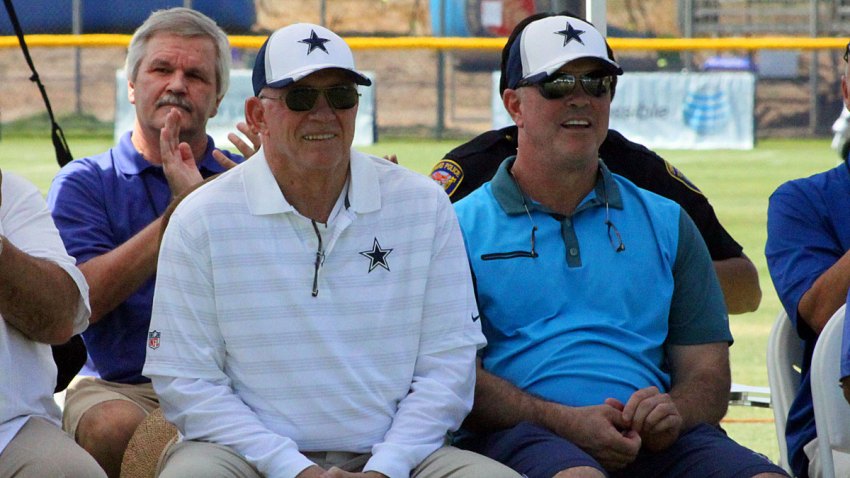 Dallas Cowboys executive vice president Stephen Jones doesn't sound like a man who's looking to pull off a deal ahead of the NFL trade deadline, which is set for 3 PM on Tuesday.

But he won't completely close the door on the idea, either.

"There's no question we get calls on our [offensive] line as well as our corners, but we've got to have something that we think can help us," Jones told 105.3-FM The Fan's G-Bag Nation on Monday, via the Dallas Morning News. "We'll see if something happens. Right now, I wouldn't say anything is hot and heavy, but we certainly haven't ruled anything out."

The Cowboys have already made three trades this year, two in response to injuries. They acquired Christine Michael from the Seahawks a week before the season started to shore up the running back position. Then, after Dez Bryant was hurt in the opener, the acquired receiver Brice Brown from the Raiders. Then there was the trade that brought Matt Cassel to Dallas from Buffalo, in the wake of Tony Romo's clavicle injury.

In all these deals, the Cowboys gave up late round picks, the highest pick involved being a 2017 fifth rounder, which was given up in the Cassel deal.
Copyright FREEL - NBC Local Media