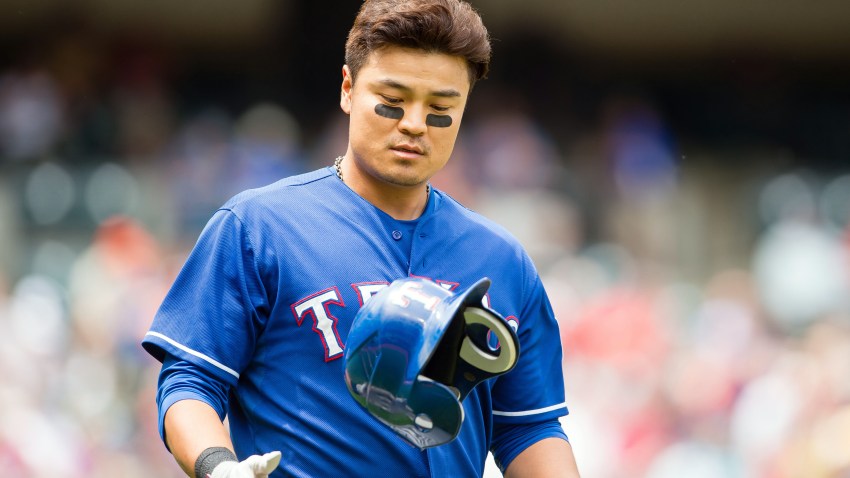 Things have been going really well for the Texas Rangers lately, and all seems well in a baseball paradise as the Rangers have won seven of 10, have the best road record in baseball, as well as the best record in the AL since the beginning of May.
On Wednesday night, the Rangers suffered an ugly, mistake-filled loss to Oakland, and afterward, Shin-Soo Choo dropped a bombshell on reporters who were questioning a play Choo made in a pivotal eighth inning when he failed to hit a cutoff man and took the A's out of a double-play situation.
"I'll get you a glove, and you play,'' Choo said in his parting comment on the subject.
Sports Connection
Connecting you to your favorite North Texas sports teams as well as sports news around the globe.
Not sure if Choo was talking more to those reporters, or to Rangers manager Jeff Banister, who questioned Choo's decision in the dugout after that fateful eighth inning when the A's tied the game thanks to Choo's decision and an errant throw from Joey Gallo to try to get the runner tagging from first to second, which would've never happened had Choo thrown to second when it was obvious he wasn't throwing out Josh Reddick at third.
"That's a ball that we should try to hit the cut-off man,'' Banister said. "Not trying to overthrow the cut-off man. Just missed. Those things do happen. It's a tough situation there. It put us in a spot that's tough to battle out of. That's a play we know we have to make.''
Choo told reporters he didn't "feel comfortable" with Banister questioning his decision in the dugout.
"We're not playing for the first time,'' Choo told reporters. "We know how to do it. We know the situations. But we can't make (the plays) all the time. That's what happens."
Then, he added this gem: "We lost the game because of me? [Expletive] that."
All right, buddy. The answer is no, but you certainly didn't help matters.
Copyright FREEL - NBC Local Media