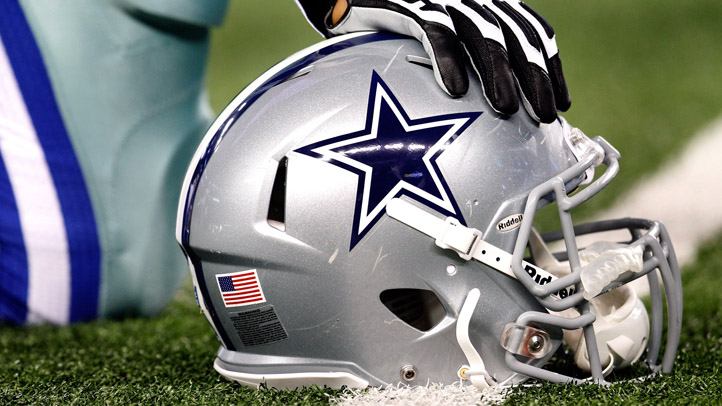 Fireworks, backyard barbecues, swimming pools, cold beer and, yes even on the Fourth of July, America's Team.
As we spend our summer holiday paying tribute to all we love about our country, let's not forget the reasons why the Dallas Cowboys remain the most patriotic team in all of sports.
Right?
Sports Connection
Connecting you to your favorite North Texas sports teams as well as sports news around the globe.
10. Stars on the flag. Stars on the helmets. Duh.
9. Baseball might be America's Pastime and the only sport played on Saturday, but football remains this country's most popular sport. By far.
8. Their star quarterback (Troy Aikman) goes from winning Super Bowls, to announcing Super Bowls.
7. Like all red-blooded Americans, they are proud of their past and – despite a murky present – pumped about their future.
6. They play in America's premier sporting venue, AT&T Stadium.
5. Tom Landry, still the most righteous American to ever coach a sports team.
4. TV ratings. Love them or loathe them, America craves the Cowboys in prime time.
3. Five Super Bowls. Zero accomplished through spying or deflated footballs.
2. Their first two titles were quarterbacked by Roger Staubach, aka Captain America.
1. Other teams have feebly tried to steal sports' all-time coolest moniker, but there's still only one America's Team.
A native Texan who was born in Duncanville and graduated from UT-Arlington, Richie Whitt has been a mainstay in the Metroplex media since 1986. He's held prominent roles on all media platforms including newspaper (Fort Worth Star-Telegram, Dallas Observer), radio (105.3 The Fan) and TV (co-host on TXA 21 and numerous guest appearances, including NBC 5). He lives in McKinney with his wife, Sybil, and two very spoiled dogs.
Copyright FREEL - NBC Local Media